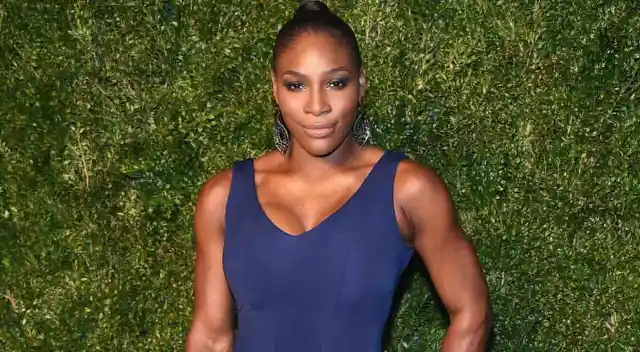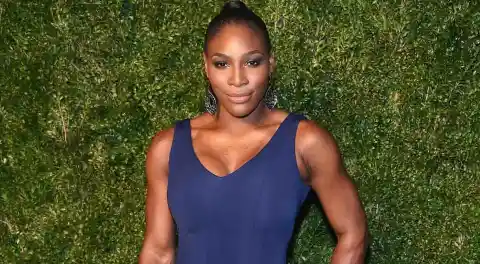 In the wake of Serena Williams' loss to Roberta Vinci in the U.S. Open, one might assume she could be found mourning in quiet, cuddled up close to her tennis racket. However, this is definitely not the case, as she unveiled her latest clothing line for New York Fashion Week (NYFW) Tuesday afternoon.
The line is for HSN and features classy but casual pieces that are appropriate for both work and a night out on the town. Interested shoppers can find Serena's collection online through HSN's website. On her inspiration, Serena said, "What's really cool is all the fringe and leather we're doing this season. I think it's really fun." Even more interesting than the clothing, though, was the company that could be found at the line's unveiling. Front row at her show were both Anna Wintour and Drake, Serena's rumored boyfriend – sitting next to each other, no less.
Drake and Serena have been rumored to be dating for quite some time now. Not only was he spotted at her NYFW show, but he was also there to support her during the U.S. Open. And that's not all – last month, the pair was spotted in Cincinnati dining together. Though neither of them has officially confirmed that they're dating, after her fashion show ended, Drake was seen kissing her hand. Serena also used several of his songs during her show.
For the debut of her show, Serena wore a short black skirt with long fringe trailing down her thighs. When asked why she's such a fan of fringe, the fearless entrepreneur responded, "It was a team collaboration. We had a whole inspiration board and all of us, our eyes kept going 'fringe.' Because our collection is available right now. We want to do something that's current and that's also in fashion."
So, what's next for Serena Williams? Only time will tell. The superstar is sure to be kept busy during the remainder of NYFW and as she continues to work on and promote her line with HSN. Her loss will soon be ancient history, as her future appears to have the potential to be a grand slam.