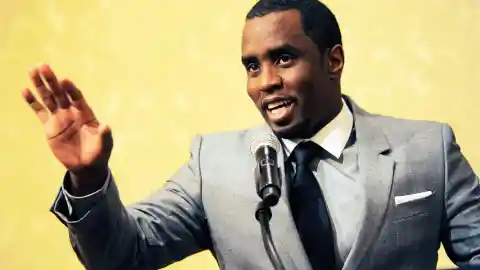 We already brought you part one of our list of 15 things you probably did not know about Sean Combs, and now we're back with part two! Check out eight more fascinating facts about the rapper and musician that you definitely (probably) did not know below. You might be surprised by what you find out!
Number Eight: He Discovered Biggie in a Column. It's true! Combs learned about Biggie from Source editor Matty C. Once Combs heard Biggie's demo, he knew that he had to find him.
Number Seven: He Taught Biggie All About Music. When Combs first met Biggie, Biggie did not know how to read music and had had no formal musical training. Combs had to teach Biggie how to read and write music properly.
Number Six: He Was Influenced by His Religious Beliefs. In fact, the unknown edit heard on "Gimme The Loot" that entails marrying a pregnant girl was done as a result of Combs' religion.
Number Five: He Did Not Like Depressing Songs. Combs was strongly against Biggie recording "Suicidal Thoughts," which was both confessional and depressing.
Number Four: He Pass on Ludacris. You might not believe it, but Combs passed on signing Ludacris.
Number Three: He Got the Idea for Bad Boy Records From a Movie. Combs got the idea for Bad Boy Records after watching the 1975 film Mahogany. Combs was inspired by the concept of having both a music and film division (just like Motown), and he wanted to be like Motown founder Berry Gordy.
Number Two: The First Album He Worked on Was With Mary J. Blige. The album was Blige's What's the 411?. The two would go on to continue working together in the industry.
Number One: He Saw Rock Music as the Enemy. Combs did not want to compete with other hip hop artists – he wanted to compete with rock stars. He saw rock music as the one thing standing in the way of hip-hop becoming the top dog in the industry. He said, "My eye was never on competing with other hip-hop artists. My eye was on competing with rock artists…"