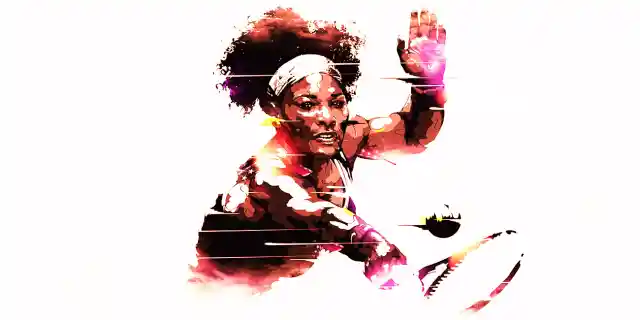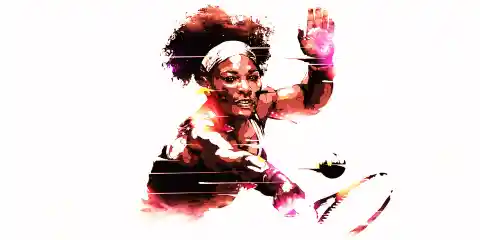 Serena Williams is one of the most famous and successful female tennis players on the planet. She may be one-half of the Williams sisters, but Serena stands out all on her own. However, despite the fact that Williams has spent a considerable amount of time in the spotlight and under the scrutiny of the public eye, there are still some things that many people don't know. With that in mind, here we present our list of 15 things you probably didn't know about Serena Williams. Check out part one below, and stay tuned for part two, coming soon!
Number Fifteen: She Started Playing Tennis When She Was Three Years Old. Williams was born in Michigan, but her father moved their family to Compton because he wanted to provide his daughters with an environment that would make them strong. She began playing tennis from the very young age of three years old.
Number Fourteen: She Is a Jehovah's Witness. And she became one after her mother converted around the early 1980s. Though Williams tends to keep her faith quite private, she has publicly thanked "Jehovah God" before.
Number Thirteen: She and Her Sister Are Minority Owners of the Miami Dolphins. Williams and her sister Venus became minority owners of the Dolphins in 2009. If that isn't impressive enough, consider that the two of them were the first African-American females to hold a stake in an NFL franchise.
Number Twelve: She Has an Apartment in Paris. Williams won the French Open in 2013, and she has also conducted a few interviews in French as well. She owns an apartment in Paris, and in fact, she has even been romantically linked to Patrick Mouratoglou, her coach – who is French.
Number Eleven: She Wanted to Design Wedding Dresses. You might know that Williams has her own clothing line with the Home Shopping Network, but did you know that she originally wanted to design wedding dresses? However, she gave that up after she realized she would probably have more success designing athletic wear.
Number Ten: She Was Homeschooled. Both Williams and her sister Venus were homeschooled from elementary school all the way through high school. They were homeschooled so they could properly focus on playing tennis.
Number Nine: She Starred in a Reality Television Show. Williams and her sister were the stars of 2005's Venus and Serena: For Real.