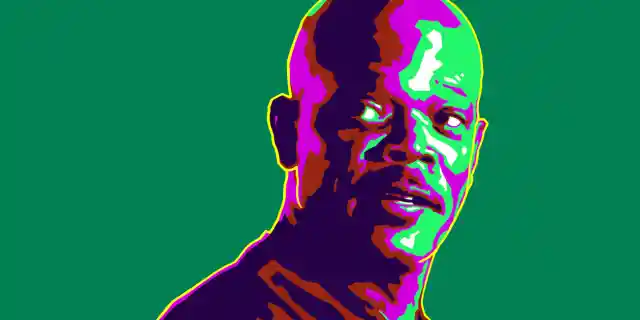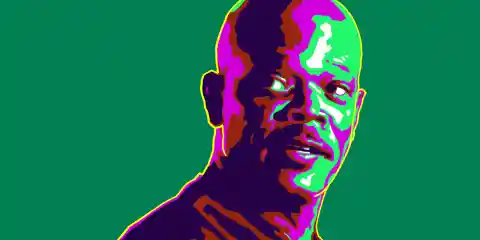 Samuel L. Jackson is one of the most recognizable actors working today. He's done it all, from television to leading roles in acclaimed movies – and even some theater work in his day. He's had a fascinating and sometimes troubled life along the way, and there are probably some things you don't know about the man. Here is part one of our list of things you didn't know about Samuel L. Jackson.
Number Fifteen: Samuel L. Jackson Only Met His Father Twice in His Life
The actor barely knew the man, who suffered from addiction. He would die at a relatively young age from alcoholism.
Number Fourteen: He Is a Vegetarian
He really seemed to like that Kahuna burger he ate in Pulp Fiction. Just another testament to his excellent acting ability, I guess.
Number Thirteen: He Attended Martin Luther King Jr.'s Funeral
The actor was just 19 at the time of the civil rights leader's death, and not at all an actor yet. Jackson was an usher at the leader's funeral. Clearly he had a magnetic pull to strong figures from a young age.
Number Twelve: He Loves to Golf
He loves it a lot. He's so into the sport that he always has a clause in his acting contracts which allows him access to any golf courses nearby the films' shooting locations. That's dedication.
Number Eleven: He Requested His Purple Lightsaber
Jackson played Mace Windu in the Star Wars prequels, and his character is the only one with a purple lightsaber. He actually requested this so that his character would stand out in the crowd during big fight scenes.
Number Ten: He Was Expelled from Morehouse College
It was because of a particularly controversial protest over the lack of black members of the Board of Trustees. He would later be allowed to re-enroll and graduate.
Number Nine: He Had More Academic Pursuits Before Realizing He Wanted to Pursue Acting
He had an interest in both marine biology and architecture and studied both for stretches. Even before acting, he was definitely ambitious. That's all the Sam facts for now, but check back soon for part two!