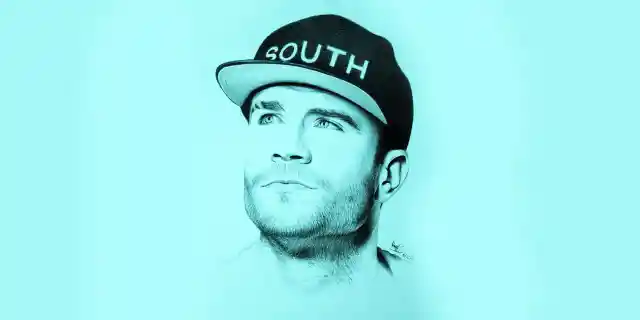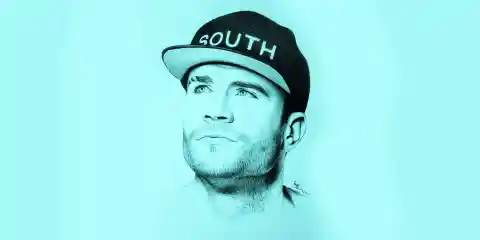 Previously, we brought you seven fascinating facts about new country superstar Sam Hunt; keep reading for eight more things you would never have guessed about this sensational high-rising artist!
Number Eight: He Draws Writing Inspiration Through His Own Experiences
If you've heard the song "Cop Car" by Keith Urban, you may not have known it was actually written by Sam Hunt! The song was about a true experience Sam had on a date in Alabama. He and his date would sneak onto airport grounds after dark and park behind the runway to watch the planes take off. They only did this a few times successfully before they were caught…and well, that's where the cop car comes in.
Number Seven: His Band is His Family
Sam and his band were close buddies long before he entered the music scene. They all live in the same house in Nashville and are known to have some pretty radical house parties on occasion. These parties happen country style of course, complete with corn hole and barbecues.
Number Six: He Knows How to Market Himself
Sam's first Album was a mixtape of acoustic songs called Between the Pines, and he offered it for free just to get his name out there. You might say it worked.
Number Five: He's Staunchly Against Being Vegetarian
In an interview asking his favorite thing for dinner, Sam stated he would eat anything that's not vegetarian.
Number Four: Although Currently Single, Sam Hunt Knows What He Wants
When asked what he looks for and finds attractive in a woman, he expressed that true Genuineness and Honesty are the main things he values, not just in a romantic relationship but anyone that he is going to spend time with.
Number Three: He Has a Way With Words and Women
Sam makes it a huge point in all of his works to bring out the woman he is singing about by using details and expressive words that bring all the focus to her, the significant other, instead of centering on him as the artist. This is one of many reasons that girls everywhere want to be THE girl in his songs.
Number Two: He Knows All About Breaking Up in a Small Town
The recently released album, Montevallo was named after a town in Alabama, which happened to be the hometown of a girl he dated for several years, and where he spent a majority of his time while writing the songs for the album.
Number One: He's a Georgia Bulldog Fan
Nick Chubb, running back for the Georgia Bulldogs, is someone Sam knows from his hometown! Sam's brothers also go to school there, so he has more than just Georgia loyalty to cheer for. Thanks for reading our 15 facts about Sam Hunt. We hope you enjoyed it!