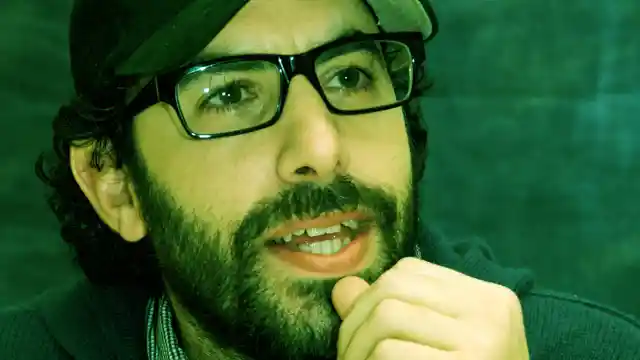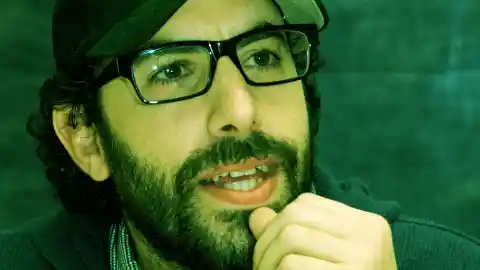 We already brought you part one of our list of 15 things you probably did not know about Sacha Baron Cohen, and now we're back with part two! Check out eight more fascinating facts about the actor and comedian that you definitely (probably) did not know below. You might be surprised by what you find out!
Number Eight: He Trained to Be a Clown. Studying under master clown Philippe Gaulier, Cohen learned how to be clown while studying at the Ecole Philippe Gaulier, which is located in Paris.
Number Seven: He Uses His Characters as a Tool. Though Cohen has come under fire for the racist and controversial statements his characters make, he says that he uses them as a tool. In an interview with NPR, he said, "…and I think that's quite an interesting thing with Borat, which is people really let down their guard with him because they're in a room with somebody who seems to have these outrageous opinions."
Number Six: He Has Three Children. Cohen is married to fellow actress Isla Fisher. The two met at a party in Australia in 2002, and they have two daughters and one son together. Their daughters' names are Olive and Elula, and their son's name is Montgomery.
Number Five: He Is Not Religious. Though Cohen is closely tied with the Jewish culture, he has stated that he is not very religious. He said, "I wouldn't say I am a religious Jew. I am proud of my Jewish identity and there are certain things I do and customs I keep."
Number Four: He Belonged to the Cambridge Footlights. While Cohen was at Cambridge University, he was part of the Cambridge Footlights, a comedy troupe. Other alumni of the Cambridge Footlights include Peter Cook, John Cleese, Stephen Fry, Hugh Laurie, and Emma Thompson.
Number Three: He Had an FBI Team Assigned to Him. While filming Borat, the FBI assigned a team to follow Cohen after receiving reports of a "Middle Eastern man traveling the midwest in an ice cream truck."
Number Two: He Got Guests by Using HBO's Letterhead. In order to entice guests to appear on his show as Ali G, Cohen would often use HBO's letterhead to try and make the invitation seem more official.
Number One: Borat's Mustache Is Real. It reportedly takes Cohen up to six weeks to grow out the dark, thick mustache he sports as Borat. Now that's dedication!