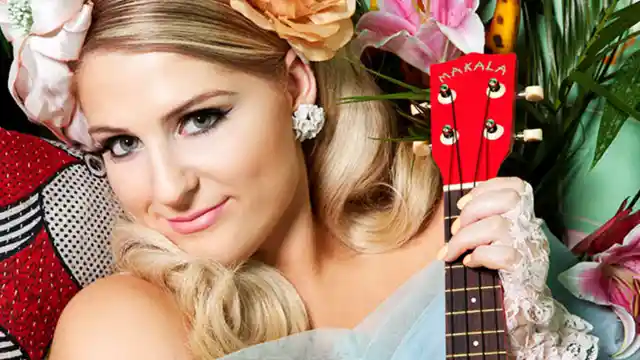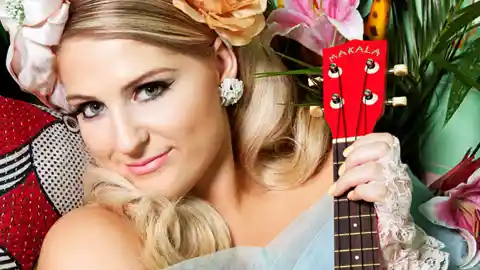 We already brought you part one of our list of 15 things you probably didn't know about Meghan Trainor, and now we're back with part two! Check out eight more interesting details about the "All About That Bass" singer's life that you definitely (probably) did not know below. You might be surprised by what you find out!
Number Eight: She Does Not Hate Skinny Girls. Trainor has penned lyrics like "I'm bringing booty back / Go ahead and tell them skinny b****es," so many people have speculated that she does not like skinny girls. However, she has said that this is not actually true and that she wrote those lyrics to send the message that she's comfortable with her size.
Number Seven: She Got a Music Deal in High School. Country music producer Big Yellow dog discovered Trainor at a songwriting convention. She was then flown to Nashville, Tennessee to audition, and she was signed as soon as she turned 18 years old.
Number Six: She Loves Sam Smith. Both Trainor and Smith soared to fame and popularity in 2014, and Trainor has said that she really liked him. She even said that she "…listened to his album hundreds and hundreds of times…".
Number Five: She Hates Going to the Beach. Trainor has admitted that she is a skilled swimmer; however, she would rather hang out by pools than the beach, and she does not like to tan. However, she does enjoy scuba diving and snorkeling.
Number Four: She Missed Almost Three Years of School Due to a Sickness. In middle school, Trainor came down with a very severe cough that she developed from a mold, and she had to miss almost three years of school because she was sick.
Number Three: Her Parents Have a Pretty Serious Age Difference. Trainor admitted in an interview that her parents have a 20 year age gap between them. She has been very private about her own dating life, though.
Number Two: She Has Been in a Volcano. Trainor was in Hawaii and got the opportunity to go inside a dormant volcano and actually walk in it! Now that's daring!
Number One: Her Hair Has Changed Colors Naturally. Trainor has admitted that she was actually born with black hair. By the time she was four years old, it was blonde, having transitioned through brown and red first.