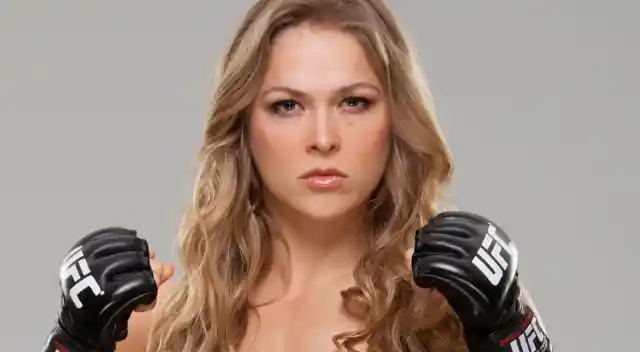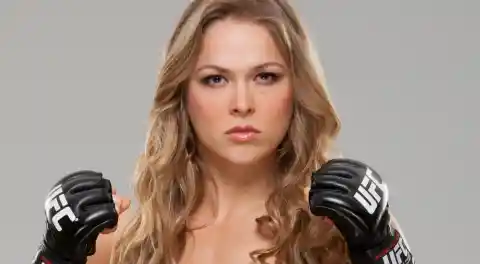 Ronda Rousey has expressed a desire to play the Marvel comic book character Captain Marvel, and she is using fan artwork to advocate her interest. The UFC champion seems to be perfect for the role, and she recently took to Reddit to voice her opinion. During a Reddit AMA (Ask Me Anything), Rousey was posed the question of which superhero she would play if given the chance. Her response: "Well…a lot of the good ones have been taken, but I'd like to vie for Miss Marvel." Rousey has the blonde hair, perfectly sculpted superhero body, and has already proven that she can act; therefore, she is definitely someone I can see taking on the role of Captain Marvel, also known as Ms. Marvel. She is basically a kicka** superhero already.
Rousey continued her campaign with the help of her fans and posted fan art to her Instagram account. The work beautifully depicted Rousey as Captain Marvel, fully decked out in the character's many uniforms. Rousey felt overwhelmed by the submissions and couldn't pick her favorite, so she posted multiple pieces of art. "Since the reddit AMA I've received so many bada** Ms. Marvel/Captain Marvel edits! There were so many cool ones I couldn't pick just one to share," Rousey wrote. If I were the casting director, I would give her the part based on the artwork.
The film, Captain Marvel, will arrive in November 2018 and will be Marvel's first female-focused movie. The original Captain Marvel first appeared in comics in the 60s. She possessed superhuman strength, stamina, speed, durability, and flight.
Casting information has not been released yet, so there may be a chance for Rousey to take the role. Her case is strong and is hard to ignore. Rousey has already showed us her acting skills with her roles in The Expendables 3 and Fast and Furious 7.
Rousey is not the only person gunning for the Captain Marvel role. Bryce Dallas Howard has expressed her interest in playing the blonde superhero and said it would be "rad" if she were picked.
Nicole Perlman (Guardians of the Galaxy) and Meg LeFauve (Inside Out) have been announced as the writers for the 2018 film. What do you think of Rousey playing Captain Marvel? Who else would you pick for the role?