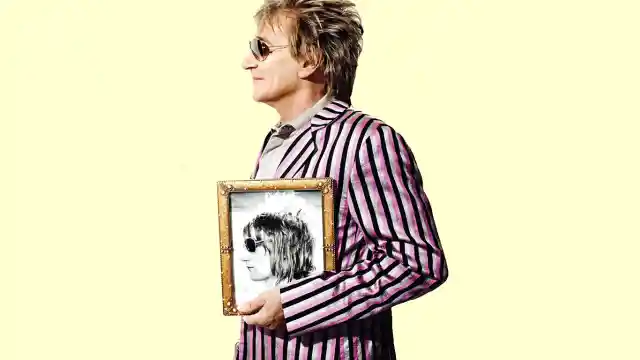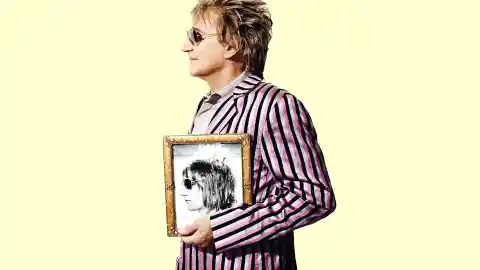 We already brought you part one of our list of 15 things you probably didn't know about Rod Stewart, and now we're back with part two! Check out eight more riveting details about this British rocker's life that you definitely (probably) did not know below. You might be surprised by what you find out!
Number Eight: He Sang for Queen Elizabeth II. And it was reportedly one of his most nerve-wracking performances. Stewart said that he made eye contact with the Queen while he sang.
Number Seven: He Used to Make Decisions Based on Pub Proximity. Stewart said that he used to choose recording studios based on how close they were to the nearest bar.
Number Six: He Wanted to Play Professional Soccer. Stewart used to hate singing, but once his dad bought him a guitar, everyone would ask him to play and sing. He gave up his dream of being a professional soccer player when he realized what his real talent was.
Number Five: He Was Not Successful at First. Though Stewart grew up playing music and singing, he did not achieve commercial success until his hit single, "Maggie May." The song is off of his third album, Every Picture Tells a Story.
Number Four: He Has Been Married Three Times. And he has had children with each of his three wives. Stewart has two children with his current wife, Penny Lancaster, and he has eight children altogether.
Number Three: He Has Quite a Few Accolades. Stewart has a star on Hollywood's Walk of Fame, has been inducted into the Rock and Roll Hall of Fame twice, and has been nominated for a Grammy 14 times, with one win.
Number Two: He Has a CBE. In 2007, the Queen awarded Stewart an honorable CBE, or Commander of the Most Excellent Order of the British Empire. He has performed for the Royal family several times, as mentioned above.
Number One: He Has Many Famous Collaborations. Throughout the years, Stewart has collaborated with many famous people, including Cher, Diana Ross, Dolly Parton, Stevie Wonder, and Sir Elton John. And even though nobody can deny he has had a wildly successful career, he is still working at the age of 70!