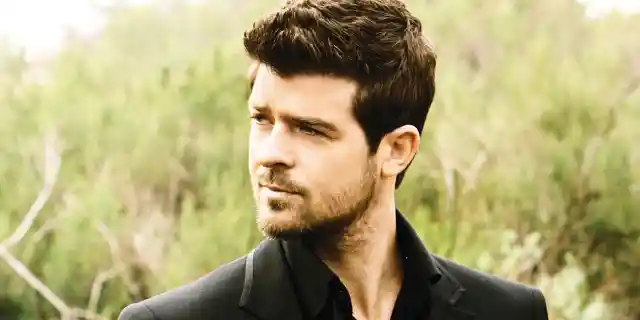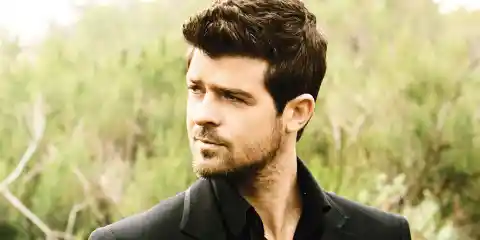 We already brought you part one of this article about Robin Thicke, the California based R&B singer who has become quite the sensation in recent years. We learned that he made it big at an impressively young age, and is good friends with Usher. Here is part two of our list of facts about the star.
Number Eight: His Parents Wrote Theme Songs for Popular Shows
They co-wrote for a couple of different sitcoms. His father also contributed to a number of different theme songs for game shows, such as the original Wheel of Fortune.
Number Seven: Hesitant Folks
His parents' experience in the entertainment industry made them slightly hesitant to accept his wishes to join the business. They did not, however, try to convince him out of it and instead let him follow his own dreams.
Number Six: More Famous Friends
Thicke performed at a wedding of someone very famous, Michael Jordan. Jordan's wife was surprised by the event, which happened in spring of 2013.
Number Five: Robin Thicke Borrowed Some Classical Disco
In 2002, Robin sampled Walter Murphy's A Fifth of Beethoven. In case you haven't heard of this song, it's is a funky disco cover of Beethoven's classic Fifth Symphony.
Number Four: He Funded Himself
He attempting to work with others around age 22, and found that these ventures were fruitless. Thicke decided he was going to fund his own projects after that.
Number Three: Robin Contemplated Suicide
This was due to his first album not making very many sales or being widely recognized. He said that during that dark time, he drank alcohol for breakfast, and only got through it because of the piano in his house and being able to write music each day.
Number Two: He Had Small Acting Roles
In the '80s and '90s, he appeared as an actor for a couple different things. Among these were The Wonder Years and The New Lassie. Who would have guessed that he started there?
Number One: Inspired by Big Soul Stars
Robin says that his most major influences include Al Green and Marvin Gaye, but that he does not like being considered a "blue eyed soul" artist. We hope you enjoyed part two of our article.