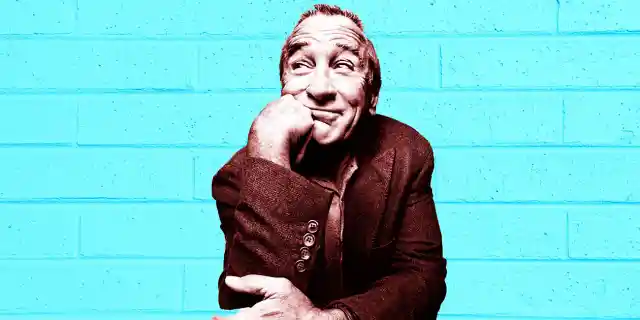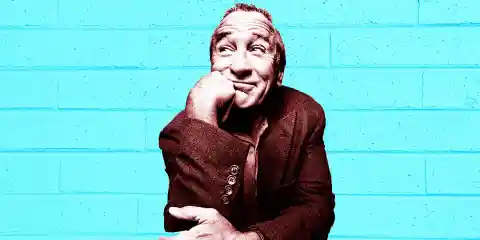 Robert De Niro has graced us with a huge collection of illustrious, universally imitated scenes throughout his 51-year acting career. We have selected eight of his finest and most noteworthy sequences ever. Just a hint: you won't find Casino, Once Upon a Time in America or Goodfellas on this list. Take a look at our picks below!
Number Eight: A Breastfeeding Robert De Niro
In Meet the Fockers, Robert De Niro shows his brand new invention to a visibly embarrassed Ben Stiller: a strap-on, boob-shaped breastfeeding device! "Feel it! Watch the nipple. The nipple is his." Such a game-changing technique to make your son-in-law uncomfortable! Extra shout-out to the "I have nipples, Greg. Can you milk me?" sequence from Meet the Parents.
Number Seven: Don Fanucci's Murder
De Niro took over the role of Vito Corleone in The Godfather: Part II, previously played by Marlon Brando. One of his most noteworthy scenes shows him repeatedly shooting Don Fanucci dead inside a building while a crucified Jesus is being carried on a solemn, religious parade out in the streets. The graceful murder's symbolism along with the dramatic music and fireworks make the sequence one of the most iconic of his long acting career.
Number Six: Heat's Shootout Scene
Michael Mann reunited De Niro and Al Pacino for the first time since The Godfather: Part II in his 1995 masterpiece crime thriller Heat. In the movie, De Niro portrays a professional bank robber, while Pacino is the cop chasing him down. The shootout scene is considered by many to be the best shooting sequence in cinematic history.
Number Five: Lorenzo V. Sonny
A Bronx Tale was De Niro's directorial debut. The story revolves around a hard-working man in 1960s' Bronx streets whose nine-year-old son befriends the local Italian mob. There are many remarkable sequences and dialogues to choose from here. Our pick? The scene in which Lorenzo (De Niro) confronts Sonny (Chazz Palminteri) and asks him never to get anywhere near his son again.
Number Four: 'Come Out, Come Out, Wherever You Are'
Cape Fear gave us the creeps—still does—and we can only imagine what the counselor must have felt like when he was being chased down by a deranged De Niro in that dark alley. This has to be one of the most unsettling thrillers we have ever seen, all thanks to Bob.
Number Three: Beating Up a Prison Wall
Raging Bull required the actor to undergo a severe physical transformation. He went through extensive training and even entered (and won) a few real Brooklyn boxing matches. Our favorite sequence shows an imprisoned (and visibly upset) De Niro beating up the cell's walls—his last, ultimate enemy. His outstanding performance got him an academy award and saved Scorsese's career.
Number Two: That Unstable Johnny Boy
The opening sequence to the first ever Scorsese and De Niro collaboration in Mean Streets absolutely changed the neo-noir cinematic scene. The first time we see Johnny Boy on screen, he places a bomb inside a mailbox (just for the sake of it) and then proceeds to joyfully walk up the street as the artifact goes off. Less than half a minute—and no dialogue whatsoever—is all we need to understand the unpredictable nature of this character.
Number One: 'You Talkin to Me?'
The entirety of Taxi Driver is pretty iconic itself, but we obviously have to point out the "You talkin' to me?" catchphrase, which is one of the most universally reenacted dialogues from any movie ever. The American Film Institute chose it as the 10th best film quote of all time. As minimal as it might seem (just Travis talking to himself in the mirror), the scene actually portrays Travis' desire for interaction due to his crippling social anxiety. De Niro actually improvised the line himself. We hope you enjoyed our list!