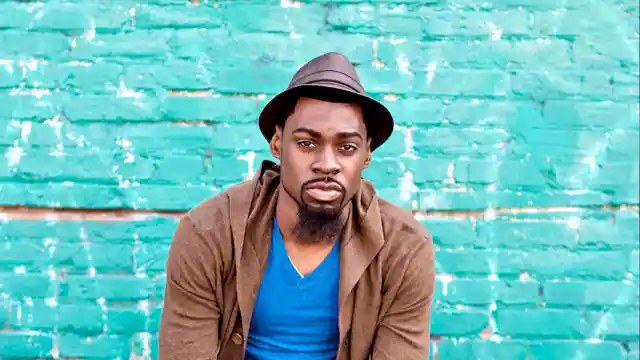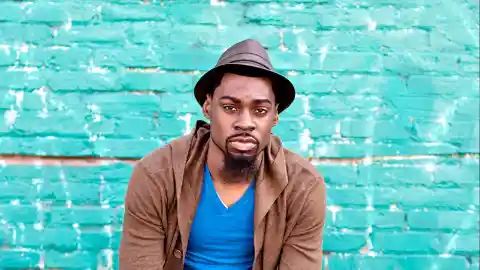 Got gospel? If not, stay tuned…that may change! Indeed, whether or not one is religious and/or typically enjoy this genre of music, the gospel music of today is a far cry from what it used to be. No longer a genre crafted solely for devout Christians, new age gospel music has expended its parameters to include everyone who may occasionally need some uplifting in song form. Though the classic gospel artists of yore are still exceedingly relevant to the music industry, it seems that the newer, younger artists have not only received the proverbial torch, they are fanning the flames.
Number Ten: Erica Campbell/ Mary Mary. Composed of sisters, Erika Atkins-Cambell (42) and Trecina 'Tina' Atkins-Campbell (40), this is a gospel duo simply brimming with girl power. From their fashion choices to the fact that they have a more worldly sound as they have often fused their music with elements of pop, r&b, as well as hip-hop, Mary Mary is far from an old school gospel group. Now with a hit show on WE TV, the sisters are doing an excellent job inspiring young women by opening up their lives to the world, thus showing that even women of God have obstacles which they must overcome.
Number Nine: Ricky Dillard. Though this artist turned 50 just a couple of months ago, it is important to include at least relevant artist who simultaneously represent the past of the genre, as well as the future. Dillard is such a man. He got his start in 1991, with the release of his first album, Promise. Though he has managed to stay true to his classic gospel roots, one listen to his latest music and it's clear that this artist has also embraced it's future.
Number Eight: Tye Tribbet. At just 39 years old, this young singer has already lived a lifetime. Although he's credited with collaborating with industry heavy weights such as Will Smith, Usher, Justin Timberlake, and Sting, the artist remains true to his roots, recording and releasing praise music. His latest album, Greater Than, which was released in 2014, contains the massively successful, uplifting track 'If He Did it Before (Same God)' which has struck a chord with the new and old school alike.
Number Seven: Brittney Wright. At just 32 years old, Brittney Wright already has quite an impressive resume. Credited with working with the likes of gospel greats, Marvin Sapp as well as Sunday's Best season one winner, Crystal Aikan, this young singer is certainly a force to be reckoned with. Her music is simultaneously uplifting, catchy, and captivating. Her pop-infused tunes will be around for many moons to come!
Number Six: Myesha Chaney. For those who do not yet watch Preachers of LA, Lady Myesha is the epitome of strength and grace. Presumably somewhere in her thirties, the wife and counterpart of minister Wayne Chaney, Myesha consistently demonstrates compassionate community outreach in the name of her higher power. Currently touring, recording, and preaching the word of God, Mrs. Myesha is the embodiment of the new age Christian woman.
Number Five: Kevin Terry. The birth of the technology age has had unfortunate consequences on the world at large, that being said, this next artist is perhaps more well known for his scandal than his musical prowess. Nevertheless, Kevin Terry remains the humble, lead singer and director of the gospel choir, Predestined. After experiencing a world of hurt and shame, this singer, now in his mid-twenties, has shown the youth around the world what it's like to fall from grace and never lose sight of your true purpose.
Number Four: J. Moss. Born in Detroit, Michigan, James Moss has been cranking out the gospel hits since the very beginning. He was essentially raised on gospel tours as the boy's father, and his cousins (the Clark Sisters) were very involved in musical worship. Now out of his family's shadow, Moss has established quite a following in his own right. With five best-selling albums under his belt and a slew of fans spanning across the globe, this 43-year-old singer certainly has a whole lot of life left.
Number Three. Deitrick Haddon Another one from Oxygen's hit show, Preacher's of LA, Deitrick Haddon is widely considered a proverbial leader of the new school for young Christians worldwide. With a bit of a rocky past and a scandal or two of his own, Haddon acts as the candid voice of reason amongst the old-school sticklers of Christianity. Increasingly wiser and more empathetic, Haddon has expanded his musical empire to include more secular sounding music in a bold attempt to reach out to those who need it most. A preacher, husband, father, and artist, Haddon does an excellent job at balancing between staying true to himself and helping to heal the world.
Number Two: Lecrae. One of the more controversial artists on the list, 35 year old Lecrae's status as a gospel artist is arguable, at best. Indeed, even the artist himself does not seem fond of the label. Nevertheless, this positive, Christian artist produces radio-friendly, Hip-Hop tracks that center on the subjects of faith, love, and happiness. Though the artist seems closer to secular, his pronounced faith and commitment to the church is what sets hims apart from most secular artists.
Number One: Mali Music. At just 27 years young, this old soul has an element of each of the other artists on this list and much more. One of the top selling gospel artists of our time, Kortney Jamaal Pollard has a massive following from people of all backgrounds. A natural storyteller and poet, Pollard does an amazing job at accurately describing the many woes of the world today. The first 'inspirational artist' to be selected to be a part of BET's "Music Matters" series, Pollard's soulful, captivating songs transcend genre. Currently touring and promoting his latest project, Mali Is, this young artist is leading the way in terms of new age religion and worship music.
Above all, gospel music seems to be evolving into something greater. Personally, as a non-religious, spiritual individual, it seems that efforts are being made to make gospel songs all-encompassing, thus endowing it with the power to speak to and empower anyone.