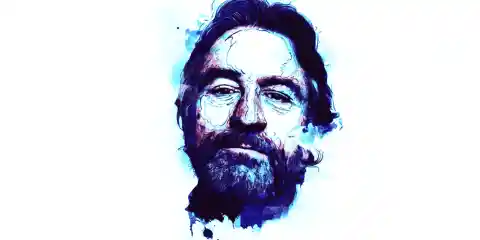 Robert De Niro might be 72 years old, but he still has one of the most recognizable faces in Hollywood. Despite the fact that De Niro has spent a considerable amount of time in the spotlight and under the scrutiny of the public eye, there are still some things that many people don't know. With that in mind, here we present our list of 15 things you probably didn't know about Robert De Niro. Check out part one below, and stay tuned for part two, coming soon!
Number Fifteen: He Collaborated With Scorsese on Nine Films. Since 1973, De Niro has collaborated with Martin Scorsese on an impressive nine films. Those films are Mean Streets, Taxi Driver, New York, New York, Raging Bull, The King of Comedy, Goodfellas, Cape Fear, Casino, and a 2015 short film called The Audition.
Number Fourteen: He Started the Tribeca Film Festival. De Niro began the festival in 2002 as a way to spark the art scene in Lower Manhattan after the attacks on September 11.
Number Thirteen: He Is Bobby Milk. De Niro's nickname growing up in New York's Little Italy was "Bobby Milk." He reportedly earned this nickname because he was so pale.
Number Twelve: He Could Have Been Jesus. De Niro was offered the role of Jesus in the 1988 film The Last Temptation of Christ; however, he turned it down. The role ended up going to Willem Defoe.
Number Eleven: He Was Mocked by The Clash. It's true! In his film The King of Comedy, De Niro's character is mocked by some punks while he argues with Sandra Bernhard. Those punks mocking him were, in fact, Mick Jones, Joe Strummer, and Paul Simonon of The Clash.
Number Ten: He Shares a Special Honor With Marlon Brando. De Niro and Marlon Brando are the only two actors who have won an Oscar for playing the exact same role. De Niro and Brando both won an Oscar for playing the character of Vito Corleone.
Number Nine: He Gained 60 Pounds for a Role. For his role in Raging Bull, De Niro gained an impressive 60 pounds! He reportedly put the weight on by eating a log of spaghetti and ice cream.