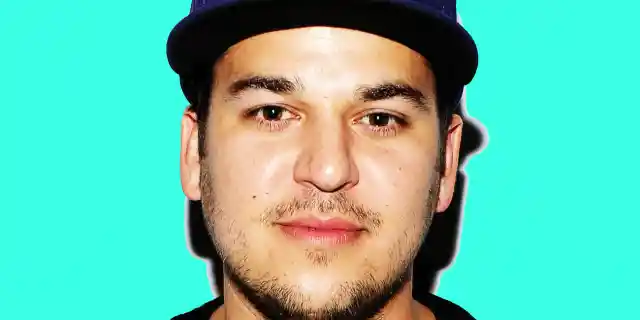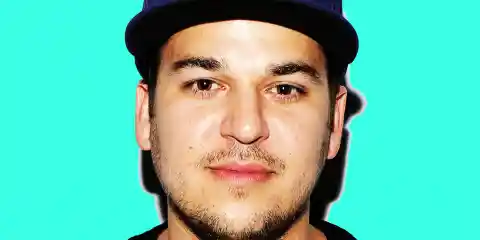 We already brought you part one of our list of 15 things you probably did not know about Rob Kardashian, and now we're back with part two! Check out eight more fascinating facts about the public figure and brother to Kim Kardashian that you definitely (probably) did not know below. You might be surprised by what you find out!
Number Eight: He Needs Specific Workout Music. Kardashiain has said that he can only workout when he listens to R&B music. He refuses to work out to any other genre of music.
Number Seven: He Loves Gordon Ramsay. Kardashian has said that he watched BBC, but only for two shows: Top Gear and Ramsay's Kitchen Nightmares. He must be a fan of the way Ramsay tears into people with poor hygienic practices. Speaking of hygienic practices…
Number Six: He Is Big Into Sanitizing. In fact, a 2013 interview revealed that Kardashian used to sanitize all of the phones in his house once a week.
Number Five: He Likes Sourpatch Kids. Specifically, Kardashian's favorite candy are Sour Patch Watermelons. And we can't blame him – those things are addictive!
Number Four: He Has a Favorite Sister. And it's Kylie! Kardashian revealed in 2013 that his favorite sister (of Kim, Kourtney, Khloe, Kendall, and Kylie) is Kylie.
Number Three: He Recently Sent His First Snapchat. Kardashian is notorious for his lack of social media presence. However, he recently set up his Snapchat account and sent his very first snapchat! The snapchat features a short video of him saying something, although it's difficult to tell what he's saying.
Number Two: He Plays Powerball. Kardashian's recently uploaded an Instagram post that revealed he plays Powerball quite regularly. Though he eventually deleted the post (the post featured a man and a gun and was a little controversial), he might still be playing Powerball.
Number One: He Has Diabetes. Kardashian was hospitalized and diagnosed with type two diabetes in late 2015. He has struggled with his weight and sugar consumption for some time now, so hopefully he will be more careful about what he eats in the future. We hope you enjoyed our list of 15 things you didn't know about Rob Kardashian!