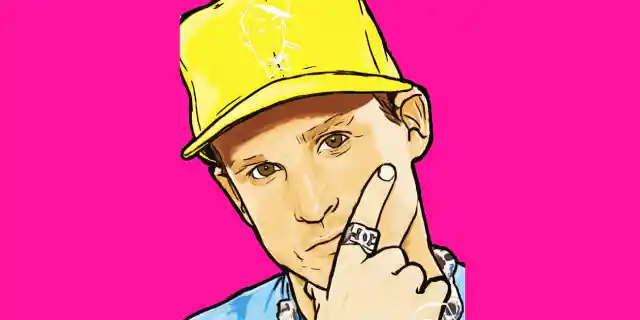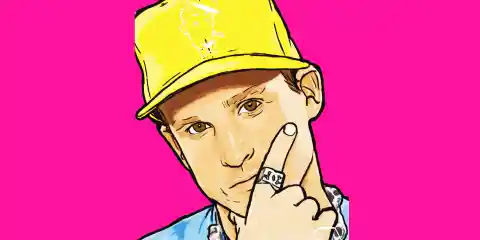 You might know Rob Dyrdek from his hit show on MTV, Ridiculousness, but how much do you really know? The 41-year-old has been around the block a few times, but he is still going strong. However, despite the fact that Dyrdek has spent a considerable amount of time in the spotlight and under the scrutiny of the public eye, there are still some things that many people don't know. With that in mind, here we present our list of 15 things you probably didn't know about Rob Dyrdek. Check out part one below, and stay tuned for part two, coming soon!
Number Fifteen: He Started Skateboarding When He Was 11 Years Old. Dyrdek was just a young 11-year-old when he began skateboarding. He got his first board from professional skateboarder Neil Blender.
Number Fourteen: He Was Passionate About Skateboarding From the Very Beginning. As soon as Dyrdek received his first skateboard, he was practically living on it. He said, "I was so focused on becoming a pro skateboarder. I would sit in school and think about all the tricks I was going to do, then I'd get out of school and skate until they made me come inside."
Number Thirteen: He Created Alien Workshop and Now Owns It. Dyrdek acquired sponsorship by the time he was 12 years old, but a few years later, he and Neil Blender (mentioned above) decided to create Alien Workshop, which is Dyrdek's current sponsor. Dyrdek also owns Alien Workshop.
Number Twelve: He Dropped Out of High School. When he was just 16 years old, Dyrdek decided to drop out of high school so he could move to Southern California and pursue his career in professional skateboarding.
Number Eleven: He Founded Street League Skateboarding. Also known as SLS, Dyrdek founded Street League Skateboarding, which is a skateboard competition enterprise. The series began as a domestic event but is now an international one.
Number Ten: It's All in the Family. You might know that Christopher "Big Black" Boykin was Dyrdek's friend before Rob & Big was created, but did you know Dyrdek included his cousin in the show as well? For Rob Dyrdek's Fantasy Factory, Dyrdek included his cousin again when he build a music studio for him inside the factory.
Number Nine: He Rode on the World's Largest Skateboard. For the grand opening of Dyrdek's first SafeSpot SkateSpot, Dyrdek rode with Mayor Antonio Villaraigosa on the world's largest skateboard. He was able to open the spot with the help of sponsorship from Carl's Jr.