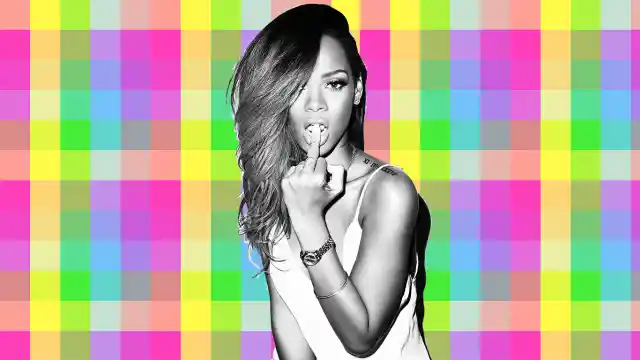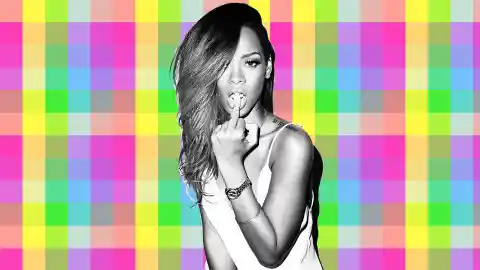 It's been three years since Rihanna released her seventh studio album, Unapologetic, in November 2012. From that time to 2014, she released seven singles from the album. Finally, in early 2015, she released "FourFiveSeconds" with Kanye West and Paul McCartney as her first single from her still-untitled upcoming eighth album. Although the song sounds nothing like her last album, it has become a hit. Rihanna's hoping she has another hit on her hands with "Bitch Better Have My Money" ("BBHMM"), the second single from her new album (often referred to as "R8" by her fans). This single sounds less like her prior single and more like something off of her previous album.
Rihanna wants her money. Now. Bitch. She's not playing around on this track – the bass hits hard as do her demanding and braggadocios lyrics. The track seems to pay homage to hip-hop artist AMG's 1991 song "Bitch Betta Have My Money," as they do have almost identical names. Throughout the song, Rihanna brags about her level of fame and how awesome she is.
Lyrics range from "your wife in the backseat of my brand new foreign car" to "ballin' bigger than Lebron." She has the right to brag, though, as she has sold over 120 million records and had thirteen number one hits. It's possible for "BBHMM" to become another hit because it sure does sound like one. The chorus is made for the club. I can see it now: people jumping up and down screaming "bitch better have my money" after a long day of working for said money. I mean she even says "turn up to Rihanna / while the whole club f***ing wasted" in the song itself. Although the lyrics aren't the best, they're catchy and get the job done. My favorite part of the track is the dark breakdown at the end where the vocals are deepened.
With "FourFiveSeconds" and "Bitch Better Have My Money" sounding so different, but she's two for two in my book so far with these singles. If I want to relax on the beach, I can play "FourFiveSeconds." If I'm feeling a little livelier I can go crazy to "BBHMM." Either way, Rihanna is still making great music and she has me interested in hearing her new album.