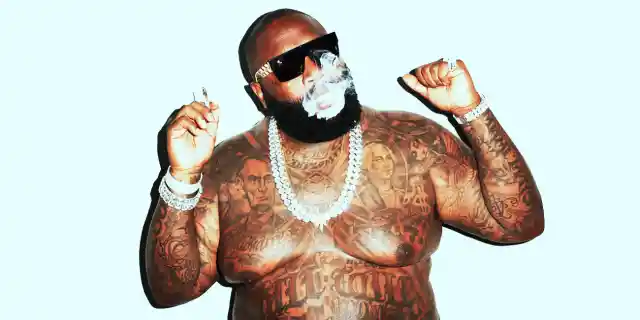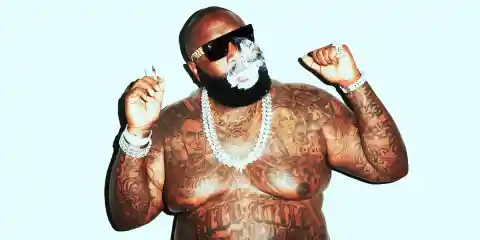 There's always something new to learn about rapper Rick Ross. He keeps surprising us. Check out the second half of our list of interesting pieces of information and learn something new today.
Number Eight: He's a Fan of Cars. He often raps about Maybachs – some of the most expensive vehicles around. But any kind of convertible will make Rick Ross Happy. His first car was a Chevy Caprice.
Number Seven: He Loves Chicken Wings. The parmesan garlic style wings from Wingstop are among his favorites.
Number Six: He's an Attentive Father. Every month he sends his daughter a bouquet of flowers, and he also takes her out on "a date" every month. He wants to set a good example for her and demonstrate how well she should be treated. He also makes an effort to promote women in Maybach Music Group, his hip hop company.
Number Five: His Birth Name is William Roberts. And coincidentally, he signed Philadelphia rapper Meek Mill, whose real name is Robert Williams.
Number Four: He Signed Meek Mill Immediately After the Rapper Got Out of Prison. That's confidence. Meek Mill definitely had some notoriety before being signed, but it was still a risk. And it paid off, at least initially, as Meek Mill became one of the best-known new names in hip-hop (even if Drake has destroyed his career with a few well-timed diss tracks).
Number Three: He Loves His Hometown. He's traveled around the globe multiple times to promote his music, but he still says that his hometown Miami is the most beautiful city in the entire world. It's definitely known for its beautiful people.
Number Two: He's Multifaceted Artist. For the most part, we all think of Rick Ross for his charismatic rapping. And rightly so. But he is also a movie director who has directed multiple films and music videos, both for himself and for other musical artists.
Number One: Summer is His Favorite Time of the Year. You would think it might not matter what season it is for a guy from Miami, but Rick Ross says summer is best. We hope you enjoyed our list of 15 things you didn't know about Rick Ross!