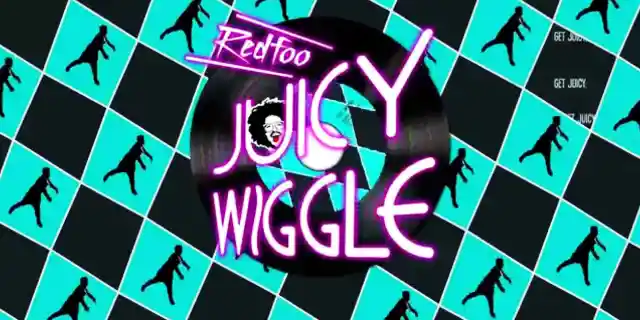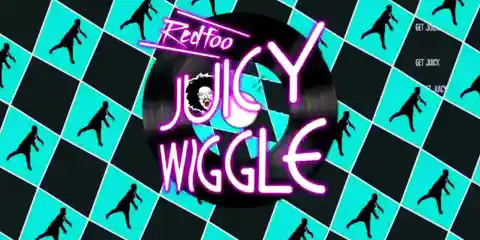 Everyone is familiar with LMFAO, a duo characterized by their boisterous sound and party-friendly beats; however, they may not be as familiar with Redfoo, LMFAO's creator. After a string of hit singles ("Sexy And I Know It"), the duo announced a hiatus beginning in 2013; however, Redfoo has continued releasing his energized brand of dance music on his own. Since shifting the focus towards his solo career, Redfoo has released several hot tracks, but his most recent ditty, the vibrant "Juicy Wiggle" stands out as the strongest to date.
"Juicy Wiggle" is an upbeat EDM track about dancing the newest dance craze, the Juicy Wiggle, while at the club. What exactly is the Juicy Wiggle, you may wonder. Redfoo describes it quite simply: all you need to do is "move your hips and dance like fish" before getting "juicy." Sounds pretty simple huh? Although the dance craze and the premise of the song are fairly straightforward, "Juicy Wiggle" features a complex structure and addictive sound that make it an exemplary offering from Redfoo's discography.
The track's beat evolves over the course of the song, shifting back and forth between an energized live instrumental lush with piano, horns, drums, and an electronic production that growls with bass and synth. The live instrumentation feels like a modified throwback to dance music of the '50s and '60s, which is only reinforced by the ooh-ing backing vocalists that take the microphone before the switch up occurs. The song's dance break is a wild combination of live music and electronic production that is meant to drive listeners to the dance floor, and it is sure to succeed.
Vocally, Redfoo's voice is clear and demanding on "Juicy Wiggle." He may have just learned the steps to the dance craze himself, but he is clearly have a great time taking it all in. There are no crazy riffs, vocal runs, or complex melodies to the track, but the song doesn't call for that sort of impassioned performance. Lyrically, the song leaves you longing for a little more substance. The track's chorus is simply a call to "get juicy," while the verses merely see Redfoo exploring the dance and having a good time at the club.
Redfoo's music isn't incredibly thought-provoking or conceptual. It won't be featured in the next Nicholas Sparks film adaptation, nor will it align itself as the follow-up to Christina Aguilera's "Beautiful" or Ed Sheeran's "Thinking Out Loud." "Juicy Wiggle" just isn't that type of track. It is simple and straightforward with one goal in mind: making you lose control and have a good time, preferably while seeing how close you can come to dropping it on the dance floor without spilling your drink. With this as the primary goal, "Juicy Wiggle" is guaranteed to exceed expectations.
"Juicy Wiggle" has the potential to become THE song for dancing in the club. It has such a feel good sound and outrageous lyrics that are characteristic of any LMFAO release. Redfoo may be doing it on his own this time around, but that doesn't hold him back from serving something hot and addictive.