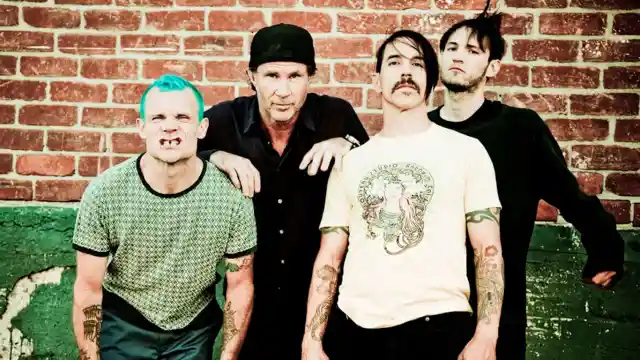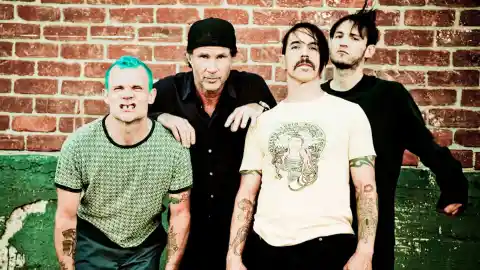 We already brought you part one of our list of 15 things you probably did not know about the Red Hot Chili Peppers, and now we're back with part two! Check out eight more fascinating facts about the band that brought us "Scar Tissue" that you definitely (probably) did not know below. You might be surprised by what you find out!
Number Eight: "Desecration Smile" Is an Extremely Personal Song. In fact, the song is about Anthony Kiedis' relationship with his wife. The song was released in 2006 and is part of their album titled Stadium Arcadium.
Number Seven: "Out In L.A." Has a Special Significance. The very first song the band wrote together was actually "Out In L.A." The song later became the name for an album they released in 1994 that contained rare and some previously unreleased tracks.
Number Six: They Had a Special Cameo on "Warlocks." Soul musician Billy Preston played clavinet for the Red Hot Chili Peppers' song titled "Warlocks." Preston may be dead now, but the song certainly lives on.
Number Five: Chad Smith Worked With Other Bands. Though Smith is the drummer for primarily the Red Hot Chili Peppers, he was worked with many other famous and talented artists, including Glenn Hughes, John Fogerty, the Dixie Chicks, Kid Rock, Paul Oakenfold, and George Clinton.
Number Four: "Venice Queen" Is About a Drug Counselor. Anthony Kiedis wrote the song titled "Venice Queen" about a drug counselor named Gloria Scott. Scott ended up dying of cancer.
Number Three: They Have an Interesting Connection to Alanis Morissette. In fact, both Flea and Dave Navarro worked with Alanis Morissette on "You Oughta Know."
Number Two: They Have a History With the Law. In 1990, during a taping of MTV's Spring Break in Florida, both Flea and Chad Smith were accused and charged with battery, solicitation, and disorderly conduct. They were given those charges after they jumped off of the stage, grabbed a woman and began spanking her.
Number One: "Tearjerker" Was About Kurt Cobain. Though many people assume that their song titled "Tearjerker" is about a girl or past paramour, in reality, the song is about Kurt Cobain.