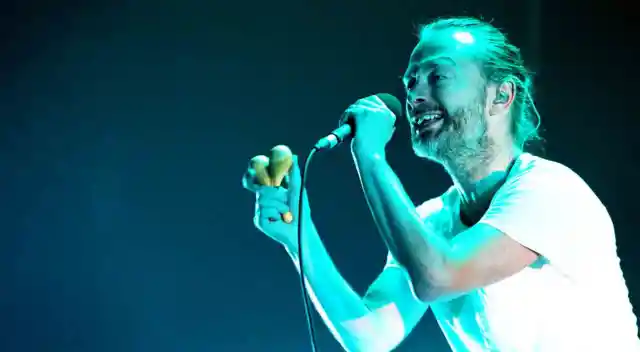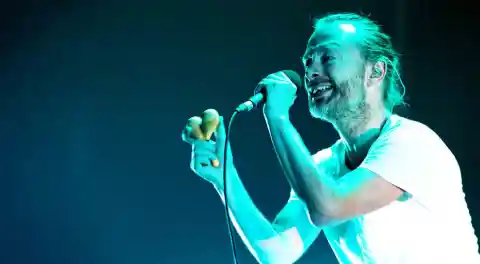 rollingstone.com
Radiohead front-man Thom Yorke will be hitting the Broadway stage – or more accurately, backstage – this season. The Roundabout Theatre Company announced today that the musician will be composing original music for the theater's revival of Old Times, Harold Pinter's 1970s stage drama.
The play will be directed by Douglas Hodge, who won a Tony in 2010 for his leading role in La Cage aux Folles, and is set to star Closer's Clive Owens, True Detective's Kelly Reilly, and Eve Best. Hodge initially reached out to Yorke, persuading him to join the project as a composer, and the two spent six months emailing back and forth with Hodge detailing the types of music and sound he was looking for and Yorke responding with potential tracks and sound bytes. "I'd say something like, 'It describes a ribbon of light on the horizon. Can you do that?' He'd say, 'Got it,'" says Hodge in regards to his emailing with Yorke. "He'd send me an e-mail of some music he'd written, and it would be some primeval, unusual thing. The sort of neurosis within his music certainly has elucidated elements of the compulsive repetition of the play."
Originally written by Harold Pinter, the play is a 1970s drama, depicting the story of a married couple (to be played by Owens and Reilly) as they meet up with an old friend (Eve Best) they haven't seen in 20 years. The meeting kicks off a round of memories, seeped in forgotten jealousies and insecurities, which leads the trio into a psychological battle for power.
Due to its 1970s setting, Yorke made a point of recording the play's score on synthesizers from the 70s so as to stay as true to the time period's sound as possible. At times throughout the play, the music will be inverted, and some passages will even be looped or played backwards. While none of the pieces will have lyrics, they will feature the Radiohead star's iconic falsetto.
"It's been a pleasure working with Doug on my first stage production," Yorke says. "I've enjoyed exploring through music the script's themes of love and memory as well as Pinter's rhythms, twists and turns."
While Yorke himself won't be playing the show live, Hodge does hope that the musicians work on the project inspires Radiohead stars to be turned on to Pinter's work as well as the realm of theater itself. Old Times opens October 6, with opening previews set for September 17, and it will be running on the American Airlines Theater Stage through November 29 of this year.