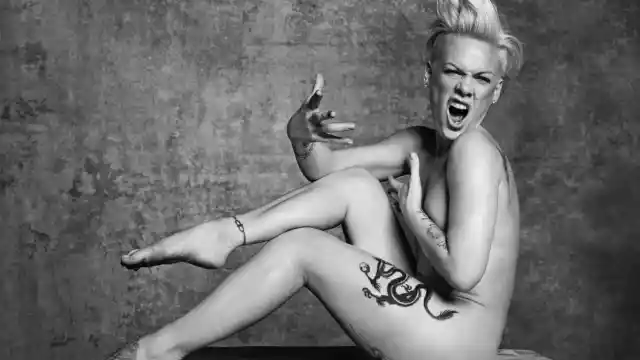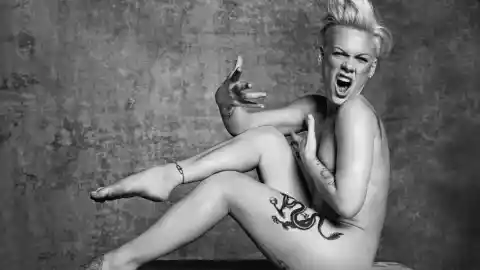 Singer and songwriter Pink is one of the most recognizable musicians out there today. Though she may have fallen off the radar a little bit, we're bringing her back with a list of 15 things you didn't know about Pink, which we present in two parts. Below we have part one of our list of 15 things you didn't know about Pink, and stay tuned for part two, coming soon!
Number Fifteen: Her Full Name Is Alecia Beth Moore. Though you know her now as Pink, she was born Alecia Beth Moore. Not as catchy as Pink, is it?
Number Fourteen: She Had a Rocky Childhood. Pink's parents divorced when she was just three years old. Due in part to her broken home, Pink developed a rebellious nature that would go on to get her into a lot of trouble.
Number Thirteen: She Was 14 When She Wrote Her First Song. Because Pink was forced to grow up early, her talents grew up early as well. She wrote her first song when she was just 14 years old.
Number Twelve: She Started Working at Night Clubs When She Was 15. Just like she started writing songs early, she also started working early. By the young age of just 15 years old, Pink was already a regular singer at a night club in Philadelphia.
Number Eleven: She Was Involved in Crime and Drugs. At only 15 years old, Pink nearly overdosed. She was a very heavy partier as a teenager and also got herself involved in the world of hard drugs.
Number Ten: She Is Well-Acquainted With the Fast Food Industry. The world of becoming a famous musician is not always a glamorous one. This is especially true for Pink, who has worked at a gas station, a Wendy's, a McDonald's and a Pizza Hut at some point in her life. Just imagine being served a Big Mac by Pink now! Let alone a pizza.
Number Nine: She Used to Be Part of a Trio. Before she was Pink, she was one of three members in a trio called Choice. Choice soon fell apart, though, and she went solo shortly thereafter.