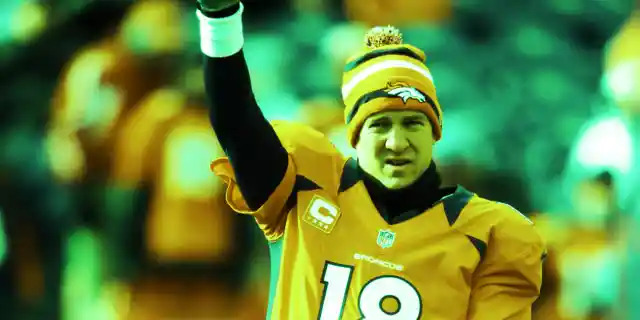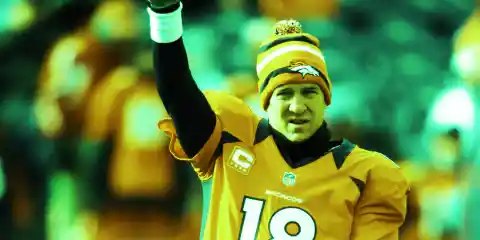 We already brought you part one of our list of 15 things you probably did not know about Peyton Manning, and now we're back with part two! Check out eight more fascinating facts about the superstar football player that you definitely (probably) did not know below. You might be surprised by what you find out!
Number Eight: He Was Named Most Likely to Become a Jedi Knight. According to Star Wars novelist Drew Karpyshyn, Manning "always seems calm, cool and collected. He follows the Jedi mantra of 'there is no emotion, only peace.'" Well, we can't argue that.
Number Seven: Gatorade Noticed Him From a Young Age. In fact, Manning was named Gatorade's Circle of Champions National Player of the Year when he was just in high school! Manning attended Newman High School in New Orleans, Louisiana, and he was awarded by Gatorade in 1993.
Number Six: He is a Great Actor. Though his brother Eli Manning has gotten flack about his acting skills, Peyton has been involved in several acting gigs. He has appeared on Saturday Night Live, as well as commercials for DirecTV, MasterCar, and Spring.
Number Five: He Grew Up With Famous Neighbors. Manning's father was a quarterback for the Saints, so suffice it to say that the Manning family had a nice home when Peyton was growing up. In fact, novelist Anne Rice was just a few blocks away, and Trent Reznor lived nearby as well.
Number Four: He Is Very Generous. In 1996, thousands of students waited in line to watch Manning play with his alma mater Tennesse against Florida, and to help the people waiting, he had about 100 pizzas delivered to them.
Number Three: He Also Has Some Skeletons. Around the same time when he had all those pizzas delivered, he also had an incident with one of his trainers. Manning was reportedly in the room when his female trainer was examining him, and, completely unprovoked, he pulled his pants down and sat on her face.
Number Two: He Is a Published Author. Manning co-authored a book titled Manning: A Father, His Sons, and a Football Legacy. Interestingly, he co-wrote the book with his father, Archie Manning. He also wrote a children's book with his father and his brother, Eli.
Number One: He Owns 21 Pizza Franchises. We already mentioned that Manning was generous with the pizza above, but did you know he owns 21 pizza franchises? Manning bought 21 Papa John's franchises in Colorado in 2012.