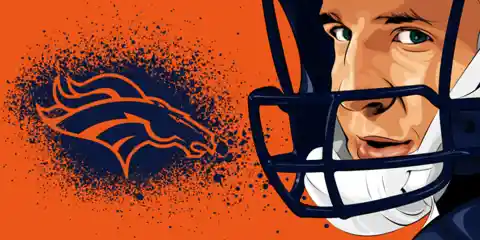 Peyton Manning has become a household name, even in those households that don't include sports fans. However, despite the fact that Manning has spent a considerable amount of time in the spotlight and under the scrutiny of the public eye, there are still some things that many people don't know. With that in mind, here we present our list of 15 things you probably didn't know about Peyton Manning. Check out part one below, and stay tuned for part two, coming soon!
Number Fifteen: He Uses Gaelic on the Field. In case you're ever wondering what Manning says when he's changing plays at the line of scrimmage, it's Gaelic! He learned it from his older brother Cooper, and he also uses names of food and random cities to throw off opposing teams.
Number Fourteen: He Eats the Same Meal Before Every Game. On every NFL game day, Manning has the same meal of two pieces of grilled chicken, a bowl of pasta with marinara sauce, a baked potato with a side of broccoli, and a Gatorade. It might not sound the most appetizing, but whatever works.
Number Thirteen: He Originally Wanted 16. Manning's first choice for his jersey number was 16 because that was his college number when he entered the NFL. However, he ended up changing to 18 for his brother Cooper, who had had the number when he played football in college. Cooper could not pursue the NFL because of a rare spinal disease.
Number Twelve: His Best Stats Are on Monday Nights. Manning has put up some spectacular performances for Sunday and Thursday night football, but his best stats happen on Monday nights.
Number Eleven: He Memorizes 300 New Plays Every Year. Manning clearly has a good head on his shoulders, because he memorizes an impressive 300 new plays each year – and that's in addition to the ones he already knows!
Number Ten: He Didn't Miss an NFL Game Until Surgery Put Him on the Bench. While Manning was with the Colts, he didn't miss a single game in 14 seasons. However, in 2011, he had surgery and was forced to sit out.
Number Nine: He Broke Brett Favre's Record. In October of 2014, Manning broke Brett Favre's touchdown pass record. Manning broke the record after playing quarterback for 17 seasons, and Brett Favre even congratulated him on breaking it.