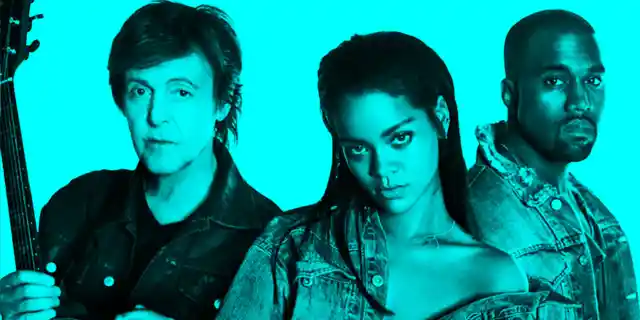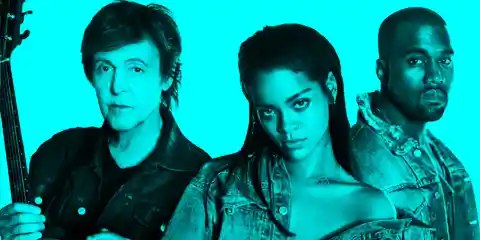 Without a clue as to what she was doing, Rihanna tweeted and gave a link to a glimpse of her new music. Of course, word spread like wild fire, as fans have been waiting for this for some time. Since "World Peace" and a studio version of "Vogue" surfaced online, there has been no confirmation from Rihanna about a new song. Now, she gave us not only a new track with "FourFiveSeconds," she also stunned everyone because it's a Kanye West and Paul McCartney collaboration. For the most part, it's bewildering because it's not a typical Rihanna song with heavy production manipulations.
Vocally, Rihanna is an accomplished singer. However, her previous songs displaying commercial appeal rather than her talent have always covered up this fact. In "FourFiveSeconds," Rihanna has finally showed us how talented she is as a singer. There are no excessive synths or beats; we only hear Rihanna's vocals together with Kanye West and Paul McCartney. The song greatly emphasizes what her voice sounds like without necessarily using autotune. She manages to pull off an emotional even delivery from the very first line when she sings, "I think I've had enough / I might get a little drunk."
Lyrically, it's also something new from Rihanna. We all know Rihanna performs great songs written by others, like the talented Sia. The tone of "FourFiveSeconds," however, sounds very personal, especially in lines like, "All of my kindness is taken for weakness," and there are a lot of great things going on in the composition. Nevertheless, the greatest asset of the track is the strength of Rihanna's voice. She may not have the pipes to belt out high notes, but it sure has unique tone and quality to it that allows her to be emotional with the right amount of spunk.
Musically, some may be surprised about Rihanna's song. Nonetheless, it's a great song that shows how much Rihanna has grown as an artist. She may finally be over the superficial side of the industry, and now is starting to present a side of herself that is about the music. "FourFiveSeconds" sounds original, especially coming from Rihanna, who has always been accused of only singing generic pop songs mostly about sex and egocentrism. This track is probably Rihanna's response that yes actually, she can sing with a more personal tone, sense, and relevance.