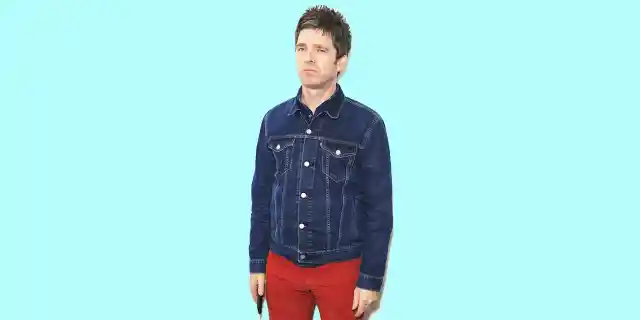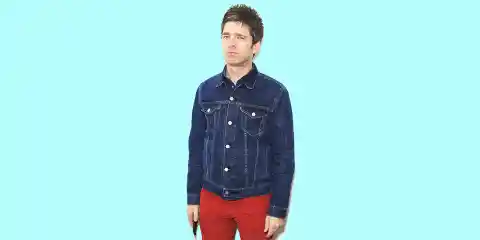 Previously, we brought you part one of our list of 15 interesting facts about Noel Gallagher. Now, we bring you eight more facts about the Oasis mastermind and High Flying Birds frontman, whose work defined a generation of alternative music fans.
Number Eight: He is Ambidextrous. Noel Gallagher considers himself to be left-handed. However, he plays guitar right-handed.
Number Seven: He Got His Start in Music as a Roadie. An acquaintance of Inspiral Carpets guitarist, Graham Lambert, for years, Noel Gallagher decided to audition to be the band's new lead singer. When he failed to obtain the position, he became a part of the band's road crew and toured with them for two years.
Number Six: He Speaks His Mind. Noel Gallagher has a penchant for speaking his mind and often has harsh words for other artists. In the past, he has had feuds with Damien Alburn, Jay-Z and Phil Collins. However, he has said that he never intends to insult people, he just says what he feels at that moment.
Number Five: He is No Longer Feuding with Damian Albarn. During the Britpop era, there was a media-hyped war between Noel Gallagher's band, Oasis, and Damian Albarn's band, Blur. Though the two have made some nasty statements to each other, the two singers really don't hate each other. In fact, the two have expressed interest in collaborating at some point. Further, in 2013, Gallagher and Damon performed together, along with Graham Coxon and Paul Weller, at the Teenage Cancer Trust benefit, singing Blur's "Tender."
Number Four: He Still Plays Some Oasis Songs in His Set. Noel Gallagher has been known to cover a few Oasis songs in his solo sets, although he doesn't always play the hits. During his recent European tour, he played five Oasis songs, with "Don't Look Back in Anger" being the only single of the bunch.
Number Three: He Self-Produced His Second Solo Album. After hiring a professional producer for his debut solo album, Noel Gallagher's High Flying Birds, the second time around he did it himself. Of Chasing Yesterday, he has said that the album is "more rough around the edges" and has "a bit more guitar action."
Number Two: He's a Fan of Seinfeld. Noel Gallagher has said that he is a big fan of the show Seinfeld, saying that it "reminds [him] of the nineties." In an interview, he related that when his now wife told him she had not seen the show, he had her watch it because it was important to him that she like it.
Number One: He Dislikes Pop Music. While Gallagher does not have a problem with the pop singers themselves, he does feel that much of pop music today is very "bland." Though he thinks she is a "nice girl," he has made remarks about Taylor Swift criticizing her songwriting skills. He has also said that he has a problem with singers who have other people write their songs for them. Thank you for reading our list of 15 interesting facts about Noel Gallagher. We hope you enjoyed it!