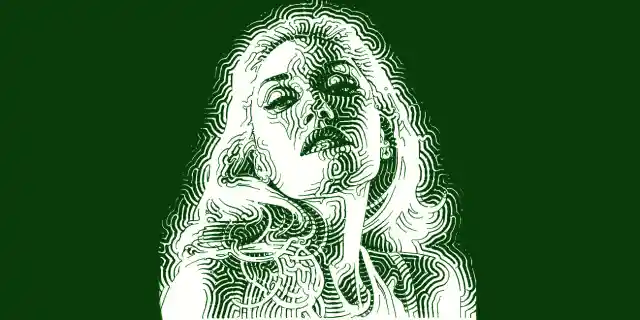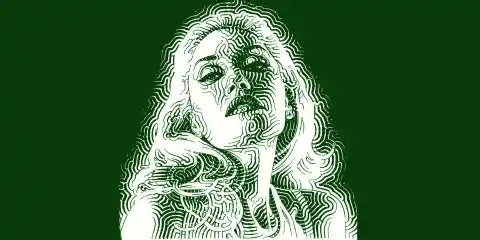 Previously, we brought you the first part of our list of 15 interesting facts about No Doubt and now we're back for more. Here are eight more facts about third-wave ska-punk pioneers Gwen Stefani, Tony Kanal, Tom Dumont and Adrian Young.
Number Eight: One Member Caught the Acting Bug. In 2004, Stefani decided that she wanted to give acting a shot. Her first and only role to date was opposite Leonardo DiCaprio in Martin Scorsese's The Aviator.
Number Seven: The Band Sued a Video Game Company. No Doubt has had a couple of unsuccessful video game ventures. They were supposed to voice characters in the 2004 game Malice, but the band's voice tracks were scrapped before release. More notably, they were featured in the 2009 game Band Hero. Although they had given their consent to be in the game, the band filed a lawsuit against Activision concerning their likenesses within it being able to play songs by both themselves and other artists. The suit was settled three years later out of court.
Number Six: Stefani has a line of dolls. The dolls coincide with Stefani's debut solo album, Love. Angel. Music. Baby. Each one is inspired by the costumes she and her Harajuku dancers wore during the tour for the album.
Number Five: Stefani is a fashion icon. Stefani has reinvented herself many times over, influencing the styles of many young women over the years. In the 1990s, she made the bindi popular, as well as midriff-bearing tops and plaid pants. She then made Japanese Harajuku fashion popular in the states.
Number Four: Young is a Pretty Good Golfer. Young is such a good golf player that he is often asked to play in celebrity tournaments. He has played in the Michael Jordan Invitational, the Alice Cooper Foundation Tournament and VH1's Fairway to Heaven.
Number Three: They played the very first Warped Tour. No Doubt was one of the first group of bands to ever play the traveling summer festival in 1995. Joining them were Sublime, the Deftones, Face to Face, No Use for a Name, Quicksand, Sick of it All and Swingin' Utters, among others. No Doubt played the festival one more time in 2000.
Number Two: The First No Doubt Album Was Unsuccessful. In the early 1990s, ska wasn't really in the mainstream yet and while grunge was having its heyday, bands like No Doubt and Sublime were getting passed over. When No Doubt finally released their 1992 self-titled debut album, it did so badly that their label refused to fund their tour behind it. After the band released Tragic Kingdom in 1994, sales of their debut album started to pick up.
Number One: Part of Their Last Album was Written Without Stefani. In 2008, No Doubt was ready to get back into the studio to work on new material. They ended up starting without Stefani because she was still on tour and pregnant with her second child. Push and Shove was finally released in 2012. Thank you for reading our list of 15 interesting facts about No Doubt. We hope you enjoyed it!