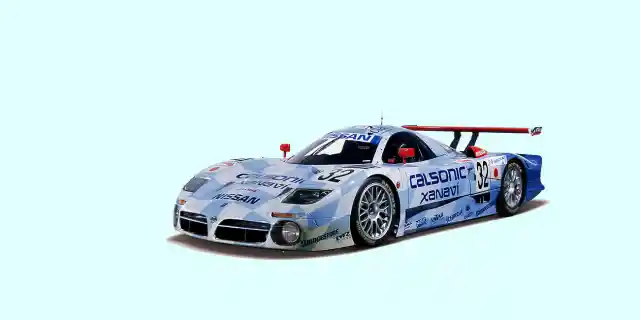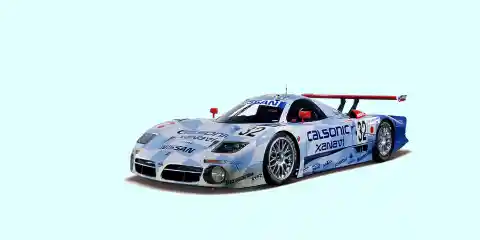 Nissan has topped the world's car manufacture industry for quite some time now, and we are here to present you with the best of the best from their product lines. A larger price tag always makes a car increasingly coveted, so these seven models really exceed the company standards! Read on to be amazed by these wildly expensive cars!
Number Seven: 2010 Nissan GT-R Switzer R850
The "R" in R850 stands for "race fuel", which ought to give you a bit of insight as to what kind of car this really is. With a 0-60 mile per hour capacity and maximum speed of 193 miles per hour, this car really lets you know who's boss. All of this racing luxury can be yours for a small fee of $180,000.
Number Six: 2009 Hennessey GTR800 GT-R
Coming in at number two is the 250 thousand-dollar, powerful Hennessey GTR800 GT-R. As the name might imply, this car is the most luxurious model that Nissan racing cars have to offer. The model includes an impressive number of upgrades to the previous Hennessey model, including transmission clutch upgrades, SUMO electronic exhaust cutout, carbon body fiber kit, engines plaques, 3.8L V6 engine, intercooler piping, high-flow fuel injectors, and even SUMO chassis dyno tuning and engine calibration.
Number Five: 2012 Juke-R
For $250,000, Nissan offers the renowned Juke-R. This unique model has all of the racing power of the popular GT-R with the efficiency of a Juke. This unique model surpasses the original 1.6L inline engine with the 3.8L V6 version, giving the vehicle the abilities to reach 60 miles per hour in less than four seconds. Overall, this crossover was a beautiful addition to the Nissan collection.
Number Four: 2011 GT-R AMS Alpha 12
The 2011 GT-R AMS Alpha 12 is one of the most powerful GTR's ever to hit production from the Nissan group. With 1,318 horsepower and 1,014 pounds per foot of torque, this vehicle addition is nothing to sneer at. At $260,000 for this revolutionary model of 3.8-liter, twin-turbo beauty, you better believe it is a road force to be reckoned with.
Number Three: 2013 GT-R Switzer R1K-X Red Katana
For $270,000, the stunning 2013 GT-R Switzer R1K-X Red Katana could be yours. No racing masterpiece is fit for showing off without a paint job in candy apple red, and Nissan knowns that. In response, they created a speed demon of luxury with their two-toned, aerodynamic, quilted leather, 1,400 hp Katana.
Number Two: 2013 GT-R Nismo GT3
At $600,000, the Nismo GT3 tops the chart as the second most expensive car in the Nissan line. This turbo-charged 3.8-liter V6 engine with such intense capabilities that it is not even street legal has been the dream of car-enthusiasts since it emerged, and continues to bring bragging rights to its talented manufacturer.
Number One: 1997 R390 GT1
Leading the Nissan company in impressive feats is the $2.1 million-dollar dream car, the 1997 R390 GT1. Originally built to compete in the 24 Hours of Le Mans, this model reaches an amazing speed of 220 miles per hour and was designed by legendary Ian Callum, who later moved on to design Jaguar models. Though this model was previously banned from the market after failing to create a version that was street-legal, it has finally returned with acceptable modifications. We hope you enjoyed our ranking of the top seven most expensive Nissan models!