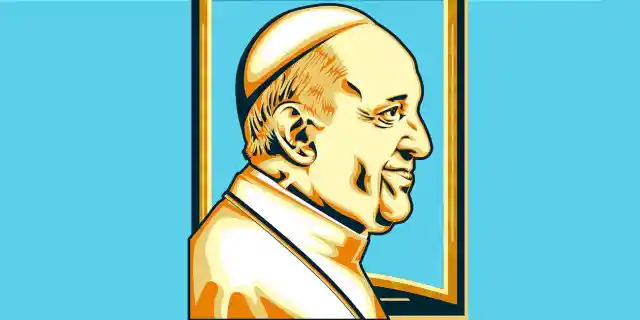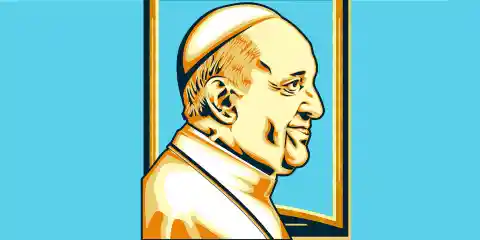 Since being elected Pope in March of 2013, Pope Francis has been constantly on the move. His Papacy has been filled with firsts, like making a visit to the United States, and changing the overall role of being Pope. The media may report on Pope Francis' speeches and ideas, but there is not that much information on the actual man, so here are few interesting facts about him.
Number Fifteen: Pope Francis Is A Soccer Fan
In Pope Francis' native South America, futball or soccer as is known in the United States, is the equivalent of the NFL. Naturally, Pope Francis follows the home team, which for him is the San Lorenzo de Almagro Football club which is from his childhood neighborhood.
Number Fourteen: He Went To Other Schools Before Entering The Seminary
There is a myth in society that a priest cannot do anything before he enters the seminary. If Pope Francis is any example, this myth is completely not true. The Pope graduated t=with a degree in chemistry from Escuela Tecpica Industrial No. 12 and worked as a chemist before he entered the seminary.
Number Thirteen: He's Not Your Average Pope
Past Popes have tended to use the power that they have to separate themselves from the people in terms of living in a separate Papal apartment and only making designated general public appearances. Pope Francis is doing away with all of this. He decided to live in a less expensive Vatican guest house and will make regular visits to meet the people of Rome. T
Number Twelve: He Enjoys The Harder Work
Pope Francis has never taken his duties as a priest lightly. As a Bishop, his nickname became "Slum Bishop" because more priests were assigned to work in the Buenos Aires slums. He also cooked all his own meals, took public transportation and lived in a small apartment. And as Pope, the Vatican has confirmed that he has snuck out multiple times at night to visit the homeless.
Number Eleven: Leave A Message At The Beep
During his Papacy, Pope Francis has become known as the "Cold Call Pope." This is because he actually takes the time to respond to phone messages.
Number Ten: He Does Not Like Being Away From Home
With a job that requires so much traveling, it comes as no surprise that Pope Francis loves being at home. He has said that he gets homesick quite easily and will avoid traveling as much as he can.
Number Nine: His Favorite Person Is His Grandmother
There is a very special place in the Pope's heart for his grandmother Rosa. She helped raise him, taught him Italian and gave him a deep religious sensibility. He still keeps letters from her in his Papal robes every day. Stay tuned for our second article on Pope Francis coming soon!