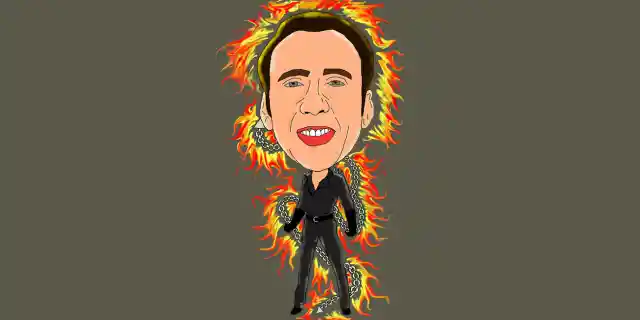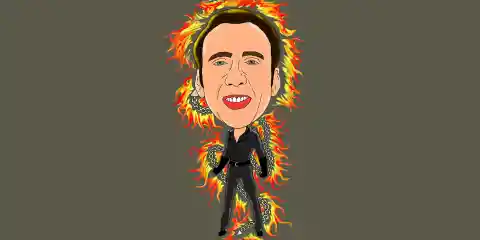 Nicolas Cage has become one of the most polarizing actors of his time. He may have been around the block a few times, but Cage shows now sign of losing relevance anytime soon. However, despite the fact that Cage has spent a considerable amount of time in the spotlight and under the scrutiny of the public eye, there are still some things that many people don't know. With that in mind, here we present our list of 15 things you probably didn't know about Nicolas Cage. Check out part one below, and stay tuned for part two, coming soon!
Number Fifteen: Cage Isn't Really His Last Name. Following the celebrity trend of shortening or changing your name to make it easier to remember, Cage changed his name from "Nicolas Coppola" to "Nicolas Cage." However, he also made the change so people wouldn't get jealous of him for being related to Francis Ford Coppola.
Number Fourteen: He Went to a Famous High School. Though Cage dropped out of Beverly Hills High School as soon as he got his GED, there are a number of other celebrities who have attended the school. These celebrities include Lenny Kravitz, Rob Reiner, and even Betty White.
Number Thirteen: He Didn't Drink Beer in High School. But he did drugs! Cage told David Letterman that he and his cat once ate "a bag of mushrooms" together in high school.
Number Twelve: He Has Strange Recurring Dreams. Cage has revealed that he had a recurring dream when he was young that involved a woman grabbing him off of the toilet and laughing at him. Weird!
Number Eleven: He Met His First Wife at a Deli. Cage's first wife was Patricia Arquette, and the two actually met at a deli in Los Angeles. The two got divorced in 2001.
Number Ten: He Shares a Wife With Michael Jackson. It's true! Cage and Jackson both got married to Lisa Marie Presley.
Number Nine: Johnny Ramone Was His Best Man. Because Cage met Lisa Marie Presley at a birthday party for the Ramones frontman, Johnny Ramone ended up being his best man when they got married. Stay tuned for part two of our list of 15 things you didn't know about Nicolas Cage, coming soon!