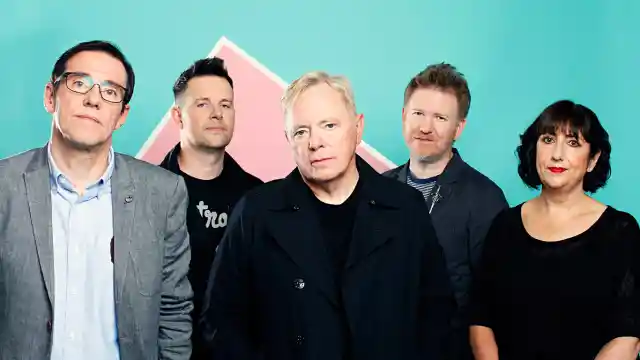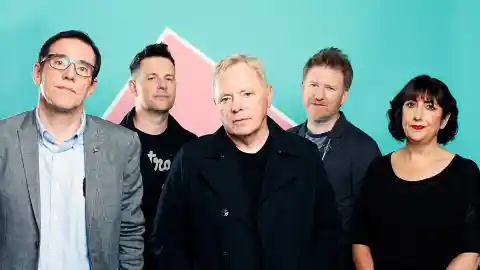 New Order is currently on track to release their first album in a decade, Music Complete. While the band has debuted several tracks off the album at live shows, yesterday marked the official release of the album's first single, "Restless," a rather appropriate title for a song New Order fans have been craving for the better part of ten years.
The song went live on New Order's YouTube Channel earlier this week, with the video boasting nothing more than modern, minimalist, album art – which we can now assume will be a staple of the new album. Despite their ten year hiatus, "Restless" proves that New Order is ready to come back onto the stage.
The song opens with a melodic elegance, which is sweetly melancholic, and transitions into an almost symphonic lull, which remains a constant throughout all four minutes and thirty seconds of the song. While "Restless" offers something far mellower than New Order's older work, it's still undeniably a New Order piece.
"Restless" boasts more guitar the usual, and the melding of the acoustic with the electronic provides a rhythmic harmony which details the trials of greed and what may be a critique of capitalist society. It's vocalist Bernard Sumner's quiet voice, which is entirely classic New Order, that gives the lyrics their haunting, alternative tone. "I want a nice car / A girlfriend / Who's as pretty as a star … But how much do you need."
With over 690,000 views, the debut of the single might not be ground breaking, but the response has been nothing if not positive. Music Complete is set to feature collaborations with artists Iggy Pop and The Killers' Brandon Flowers. While the band's original bassist, Peter Hook, is no longer featured on the roster, Gillian Gilbert will be joining on as pianist.