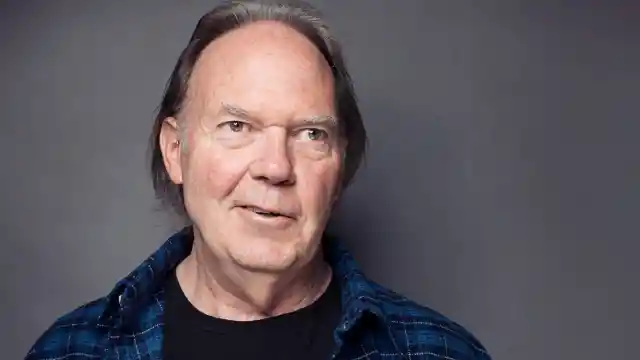 In case you haven't heard, Donald Trump is running for president in 2016. But the billionaire businessman and reality TV star probably did not expect to experience any setbacks quite this early in his bid. Trump recently used the song "Rockin' in the Free World" by Neil Young at a promotional event for his campaign, to which the rock musician objected quickly and loudly. This resounding expression of disapproval from the politically liberal artist apparently came as a shock to Trump.
The promotional event in question took place at Trump Tower in Manhattan last week. Trump used Neil Young's classic 1989 rock anthem as his entrance music. Young's manager quickly got in touch and made it clear that Trump "was not authorized" to use the song. He added that Young will be supporting Bernie Sanders for the Democratic ticket in the upcoming election.
Trump's public relations team insists that they paid for the right to use the song, but they also allow that they will respect Young's request that they not use it in the future. Since these developments, Young has granted Bernie Sanders the right to use the song. Sanders has been playing the jam at nearly all of his public appearances this week.
Trump described the incident to a gathering of Republicans in Maryland on Tuesday: "All of a sudden I get this like, thing, 'Neil Young protests Trump'," he explained. "Of course, in all fairness, he's super liberal. I'm the exact opposite." Political pundits have dismissed Trump's presidential bid as a publicity stunt, but Trump appears to be moving forward with the business of campaigning. He has hired a staff and filed paperwork with the Federal Election Commission.
It is worth noting that the song in question, "Rockin' in the Free World," like most of Young's repertoire, promotes a fairly straightforward political ideology. The song is without a shadow of a doubt a celebration of liberal/progressive politics, and Donald Trump's use of it to advance his rather more Republican platform would have been ironic at best. Young is currently preparing to release a full-length studio album called The Monsanto Years, which will feature blatant critiques of the food industry and agricultural practices. Young's political activism clearly does not align with Trumps.