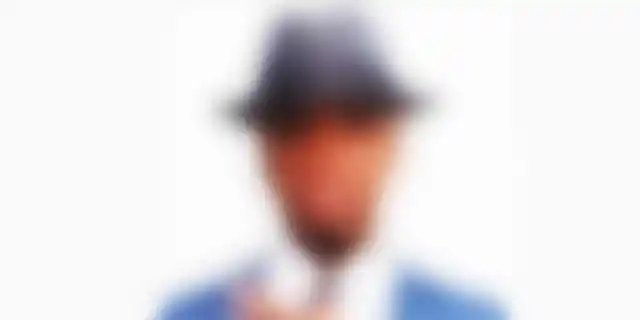 Ne-Yo is not about to stop. He is a gentleman who makes music for the world and especially for his ladies. With Ne-Yo, the ladies are always rest assured that they will be catered for. It's what he did with his latest album Non-Fiction, which is doing extremely well, and it's what he did on his song titled "Every Day with Love" featuring Sonna Rele. Ne-Yo has proved himself beyond comparison that he is currently the man to beat when it comes to R&B music. How he has been gone for a while but manages to still bring the house down on his much-anticipated return, is not luck; it is result of a musical craft that has been created, practiced and perfected.
Sonna Rele is an extremely impressive British singer and songwriter who is signed to Motown Records by Ne-Yo. They say the first impression sometimes matters more than you'll ever try to prove yourself, and my first impression of her was mind blowing. Being able to sing is one thing, accompanying that skill with a great voice is another, but combining all those musical qualities with exceptional vocal controls is what makes her stand out. Not many new artists earn these points on their first huge global exposé. After listening to her sing, you'll have no wonder as to why she attracted the attention of RnB musical genius Ne-Yo.
"Every Day with Love" creates an ecstatic feeling with its upbeat rhythmic contraction and well-matched lyrics. It is guaranteed to put a smile on your face and shine a bright light onto your mood to lighten it up. The infectious song is a merge of pop and house music. This gives it a familiar sound but the distinctiveness is something that is impossible to miss. I have always been one of those that say house music sounds the same and as much as am completely right, there is always a big difference in the songs. The similarity is what defines the genre this type of music belongs to.
Ne-Yo and Rele are unbelievable on this song. They are so vocally compatible, it's like their voices were created to meet one day and birth a beautiful song. Together they sound like voices were a match made in heaven. Ne-Yo is the one that goes first and he delivers an anticipatory introduction and first verse. He sings this in a beautiful flow which is as compelling as a spell. He then takes on the chorus and it is absolutely amazing. Rele performs a very well sung second verse where she does not stress to impress. Her amazing vocals comfortably do all the work. Together with Ne-Yo, they perform the rest of the song and their voices merge exceptionally well to present the climax of the song.
"Every Day with Love" is a happy song. It tells you to be happy, tell a stranger that you like their style. It encourages you to smile. This is a song that will surely raise your spirit if you are feeling down. It tells you to live everyday with love. The lyrics are so happy and you'll hear Ne-Yo singing "Shake a hand, turn a stranger into a friend," which is later repeated by Rele in her verse. They also tell us to be the ones to remind that stranger that we are one in the same. The message is utterly beautiful and well delivered.
When you think about it, love is really all we ever need. Even Jesus mentioned it among the most important aspects of life. Now Ne-Yo and Rele deliver it in a universal language. This is a beautiful song and you need it for those moments when you need inspiration to be happy. A beautifully sung inspiration is as good as you'll ever get it.