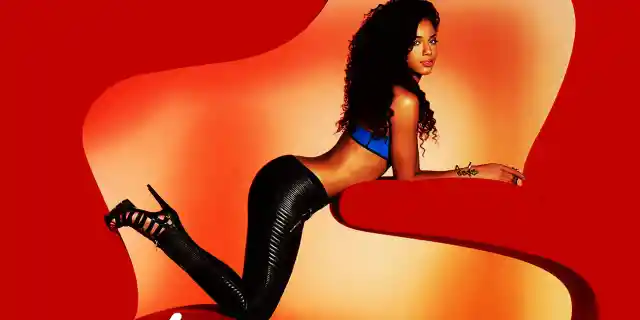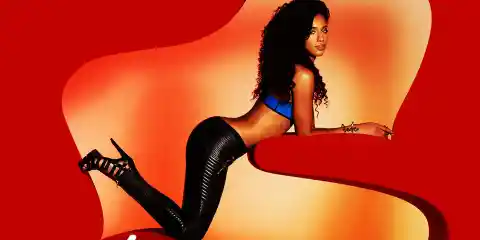 Natalie La Rose emerged on the scene with "Somebody", a Whitney Houston "I Wanna Dance With Somebody" sampled smash and it looks like she's not finished with burning up the dance floor. With a similar formula to her previous track, the Dutch singer grabs another R&B singer that knows how to make a chart-topping hook and keeps the party going with "Around The World". After peaking at No. 10 on the US Billboard Hot 100 chart, I was hoping Natalie had a song that could keep her momentum going and she did not disappoint.
La Rose's voice sounds great on this single as she adds some heat to the pulsing party record. The track is distinct enough to separate La Rose from the other artists looking to release the next summer smash without veering to far from the hip-hop sound all over the radio right now. Her voice sounds more at home on this record compared to "Somebody" and if Natalie polishes up her stage presence, a track like this would work well live. I can't wait to hear what other sounds Natalie La Rose is experimenting with on her album.
On a playful hook, La Rose has a confession to make, "If I was your girl / If I was your girl / I'd give it to you all around the world." The throbbing bass that turns into an electro smash reminds me of Jack U's current single "Where Are U Now (Featuring Justin Bieber)" and I'm really feeling the beat breakdown. Fetty Wap makes an appearance on the bridge, lending his wobbly and nearly incoherent signature vocals to the rhythmic bop. Fetty Wap isn't adding much to the track but having an artist that is also making some noise on the charts never hurts.
When an artist releases an extremely successful debut single, it helps bring their name to the stoplight while adding pressure on whatever they decide to release next. Some can't remove themselves from the one-hit-wonder title and luckily Natalie La Rose seems to have a few more hit singles under her belt before her debut album drops. With Max Martin behind the boards, a beat destined for the clubs and an artist that knows exactly what direction her music should go, "Around The World" should land Natalie another spot on the Top 40 list.