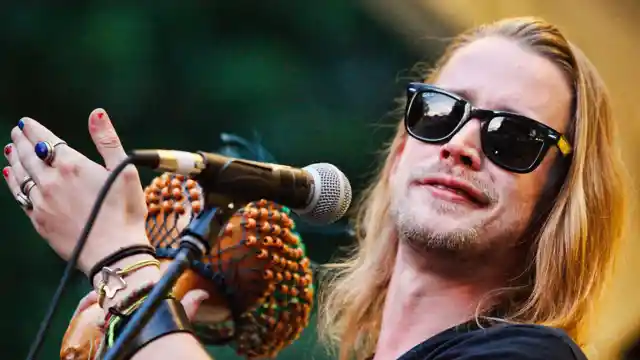 We already brought you part one of our list of 15 things you probably didn't know about Macaulay Culkin, and now we're back with part two! Check out eight more interesting tidbits about this reclusive actor's life that you most likely were not aware of. You might be surprised by what you learn!
Number Eight: He Had His First On-Screen Kiss in My Girl. The kiss was with co-star Anna Chlumsky. Chlumsky is now 35 years old and is known now for her role in Veep as the character Amy Brookheimer. My Girl came out in 1991, and the sequel, My Girl 2, was released in 1994.
Number Seven: He Has Been Arrested. In 2004, Culkin was arrested in Oklahoma City for marijuana possession. He also had Xanax and sleeping pills on him at the time.
Number Six: He Has a History With Performance Arts. Culkin was clearly a talented child, but that was also helped by extensive training. He studied at Balanchine's School of the American Ballet, and he also appeared in many television commercials, which helped solidify his fame after Home Alone.
Number Five: He Went Viral for Eating Pizza. In 2013, a video was released of Culkin eating a cheese pizza. Culkin was trying to parody Andy Warhol in the documentary 66 Scenes from America when he eats a Burger King Whopper.
Number Four: He Was in a Michael Jackson Music Video. Culkin appeared in the video for Michael Jackson's song, "Black or White." The song was released in 1991.
Number Three: He Has Been Featured in Robot Chicken. Though Culkin has taken several hiatuses from the acting realm, he has done work with Seth Green's popular comedy Robot Chicken. He did voice-over work for the show.
Number Two: He Is a Published Author. Culkin published a novel called Junior, which is semi-autobiographical and details Culkin's stardom and relationship with his parents. The novel is an experimental project.
Number One: He Took a Selfie With Bob Saget. Most recently, Culkin was spotted in public with Robot Chicken creator Seth Green and creator of Broadway show Hand to God Bob Saget. The trio is also pictured with Saget's wife, Clare Grant.