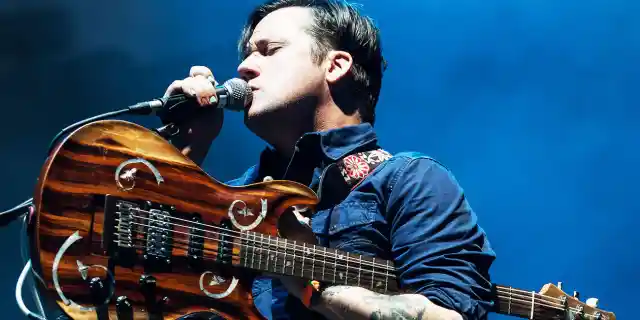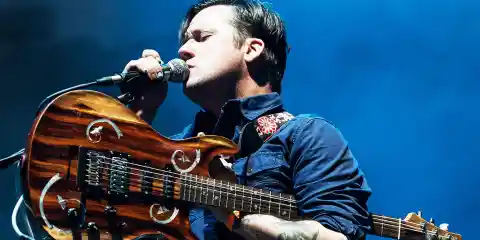 After releasing two tracks off of their sixth studio album and returning from their long hiatus, Modest Mouse unveiled their third and most hopeful track yet. Hopeful, not thematically, but in the sense that their return will be worth the wait. As it has been almost eight years since their last full-length album, fans have been curious and wondering what their new songs will sound like. With their first two tracks coming off as rather lackluster and albeit disappointing, "The Best Room" sounds most similar to something off of 2004's Good News For People Who Love Bad News in a very promising way, but it's still missing the nuanced energy that Modest Mouse used to thrive off of.
"The Best Room" contains the quirky and tongue-in-cheek storytelling that we have come to expect from lead singer Isaac Brock. The song at its core is basically about first-world problems and how minuscule they really are in comparison to real issues of concern. Brock uses the term "Western concerns" to point to America as the leader of first-world problems. The song is equipped with spiraling guitars, stop-and-go drumming, and a down-tempo chorus. It's very much what we have come to expect from Modest Mouse in their latter years without anything new added to the table.
The lyrics sound a little more polished and typical of Modest Mouse, versus "Lampshades on Fire" or "Coyotes." In fact, the lyrical content and vibe from "The Best Room" is most reminiscent of "The World at Large" or "History Sticks to Your Feet" off the 2009 EP No One's First, and You're Next. It has its shining gems, such as when Brock points out the hypocrisy in Americans, who constantly want more and are always disappointed: "These Western concerns / we beg while we chew."
However, the lyrics sometimes wind up sounding half-baked and not the wonderfully complex lyrics that we have come to cherish from Modest Mouse. The chorus is mundane and boring: "Well don't you, don't you know it's hard / feeling tired every time that you try? / Ain't it hard feeling tired all the time? / Don't you, don't you know?" It's as if Brock was too busy focusing on the lackluster lives of privileged Americans that he fell into the same mindset. The song even ends on a sour note, with Brock comparing ungrateful Americans to primates who "shake our ass and wave our arms / all going apeshit."
With some of the lyrics coming off as predictable and the song being more-or-less average Modest Mouse, Strangers to Ourselves is fixing itself up to be another substandard album from them. Modest Mouse is wonderful when they are multifaceted, off-the-wall, and unpredictable. There are some elements of those in "The Best Room," especially when Brock says he's going to bury his head in the woods and "scan for some mycelium," but thus far we have three singles that don't add up to the once glorified and ground-breaking indie rockers.