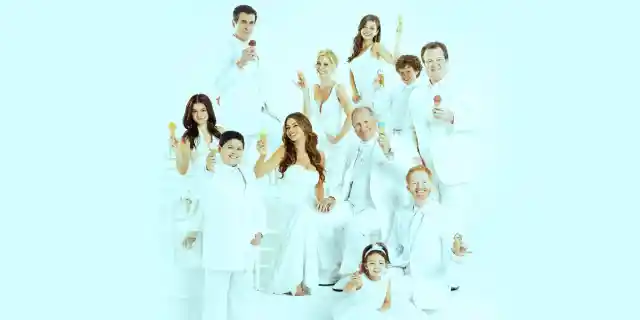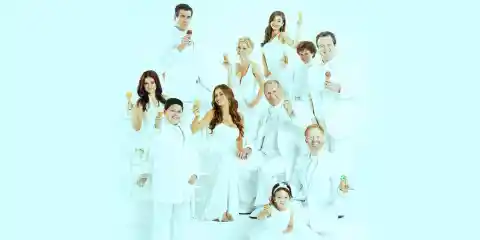 We already brought you part one of our list of 15 things you probably did not know about Modern Family, and now we're back with part two! Check out eight more fascinating facts about the immensely popular sitcom that you definitely (probably) did not know below. You might be surprised by what you find out!
Number Eight: Ed O'Neill Reads the Same Newspaper in Modern Family as He Did in Married…With Children
Seriously! It's difficult to tell, but if you look closely, you can see that the two characters (Jay Pritchett and Al Bundy) have exactly the same prop newspaper.
Number Seven: Nolan Gould Is a Genius
Gould plays the character of Luke Dunphy, who, ironically, is not super smart. Gould, however, graduated high school at the age of 13 and is a member of Mensa.
Number Six: Stella Is Played by Two Different Dogs
In seasons two and three, Stella the dog is played by a French bulldog named Brigitte. However, Brigitte was later replaced by another dog named Beatrice for unknown reasons.
Number Five: The Cast Sued to Get More Money
The adult members of the cast were unhappy with their pay, and so they collectively sued 20th Century Fox in an effort to get a raise. They sued to raise their pay from $150,000 per episode to $175,000 per episode.
Number Four: The Dunphy House Sold for Over $2 Million
The house where the Dunphys live in the show is in the Los Angeles neighborhood of Cheviot Hills. In 2014, it was sold for an impressive $2.15 million.
Number Three: Fans Got So Excited for Mitchell and Cameron to Kiss That They Made a Facebook Petition
Mitchell and Cameron kissed for the first time in September of 2010. But earlier in the year, fans made a Facebook petition called "Let Cam & Mitchell Kiss on Modern Family!" in an effort to expedite the event.
Number Two: Lily Was Briefly Played by Twins
For the first two seasons, the character of Lily was played by twins named Ella Hiller and Jaden Hiller. However, for some strange reason, the twins weren't given credit on-screen.
Number One: Julie Bowen Hid Her Pregnancy on the Pilot Episode
If you rewatch the pilot episode, you'll notice that you don't see Claire's stomach. That's because Bowen (who plays Claire) was eight and a half months pregnant when the pilot was filmed. We hope you enjoyed our list of 15 things you didn't know about Modern Family!