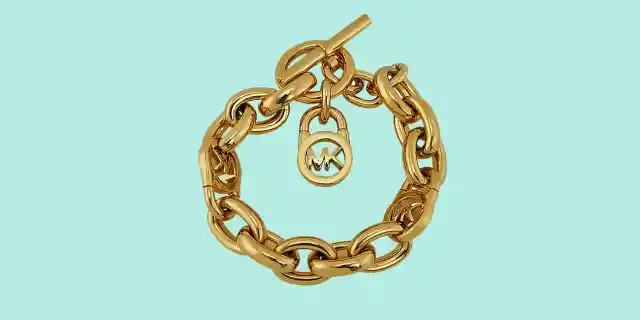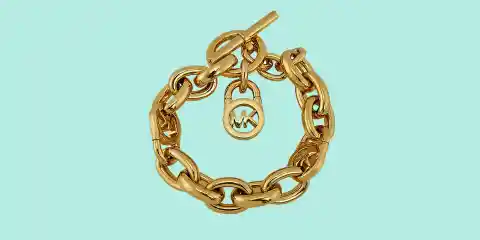 We already brought you part one of our list of 15 things you probably did not know about Michael Kors, and now we're back with part two! Check out eight more fascinating facts about the brand (and the man behind it) that you definitely (probably) did not know below. You might be surprised by what you find out!
Number Eight: Michael Kors' Mother Was a Model
Kors was very young when he was first exposed to the modeling industry. His mother was a model and would often take him with her when she went to her go-sees in New York City.
Number Seven: He's Really Low-Maintenance
When Kors married his husband Lance LePere, it wasn't an extravagant ceremony. In fact, they got married on the beach and subsequently got into a Jeep to go eat pizza.
Number Six: He Dropped Out of FIT
Kors dropped out of New York's Fashion Institute of Technology when he was 19 years old. He dropped out so he could begin working at Lothar's, a popular boutique at the time. Of course, he began designing clothes for the boutique.
Number Five: He Owns More Than 100 Pairs of Sunglasses
For Kors, sunglasses are the perfect fashion item. He loves that they are both capable of being individualized and highly functional as well.
Number Four: He Filed for Bankruptcy in 1993
We mentioned in part one of this list that Kors struggled in the '90s, but what most people don't know is that he actually filed for Chapter 11 bankruptcy in 1993. He was able to get out of it and subsequently moved onto huge success.
Number Three: He Was Put Off by Project Runway at First
When Kors first heard about the show, he was wary of the worlds of fashion and reality television coming together. However, he ended up taking the position, and we're certainly glad he did!
Number Two: He Skipped His Senior Prom
You might think that Kors would be excited for his prom so he could deck himself (and his date) out in the best fashion. In fact, he one-upped everybody and went to party at Studio 54 instead.
Number One: His Real Name Isn't Michael
In fact, Kors was born Karl Anderson Jr. When Kors' mom remarried, she offered him with the opportunity to change his first name since his last name was changing as well. We hope you enjoyed our list of 15 things you didn't know about Michael Kors!