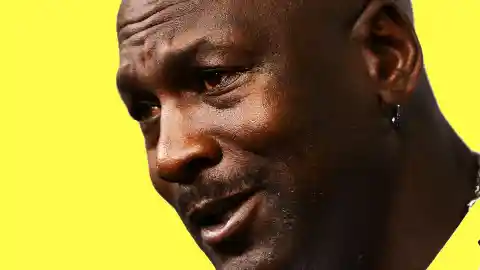 We already brought you part one of our list of 15 things you didn't know about Michael Jordan, and now we're back with part two! Here, we present eight more facts that most people don't know and may never even guess about the legendary basketball star. Check them out for yourself below – you might learn something new!
Number Eight: His Best Friend Is a Limo Driver. In 1984, the Bulls landed in the Chicago O'Hare airport, but nobody was there to pick up Jordan. One limo driver who was a similar age to Jordan picked him up – his name was George Koehler. It turns out Koehler had attended the same school as Jordan's brother, Larry.
Number Seven: The Miami Heat Retired His Jersey Number. The Miami Heat had never retired a single jersey until they decided to retire Jordan's number 23 jersey. It was retired in 2003.
Number Six: A UNC Geography Professor Says the Starting Salary for Their Major is $250,000 Because of Michael Jordan. Jordan studied geography at UNC, so the professor apparently uses this story of a "starting salary" as a way to teach students not to trust the mean because it can be skewed. However, it is important to note that this story has not been confirmed.
Number Five: His Favorite Dunk of All Time Was on Patrick Ewing. Jordan revealed in a video that his "most memorable" dunk ever was against Patrick Ewing of the New York Knicks. The dunk he is talking about occurred in 1991 during Game three of the NBA playoffs.
Number Four: He Gets Manicures. Not only does Jordan get manicures, but he gets them every 10 days! We bet his nail beds are looking fine right now.
Number Three: His Divorce Was Really, Really Expensive. Jordan's divorce from Juanita Jordan cost him $168 million. This is the second most expensive divorce in sports history – second only to Roman Abramovich's $300 million settlement.
Number Two: He Preferred Adidas to Nike. Before Air Jordan existed with Nike, Jordan wanted to sign with Adidas. However, he could not reach a deal with Adidas, and so he signed with Nike.
Number One: He Can Sell Some Barbecue Sauce. This is one of the sillier little-known facts about Jordan. A single gallon of Jordan's McDonald-brand barbecue sauce sold for upwards of $10,000 on eBay.