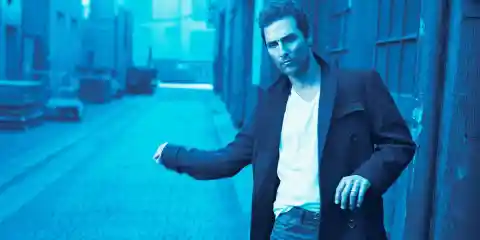 We're back with more facts about the life of actor Matthew McConaughey. His good looks and national popularity sometimes hide the fact that he has had a strange and intriguing life, before and during his time as a famous actor. Find out more about it below…
Number Eight: He's a Huge Fan of The Cult. The Cult are a famous English band, and they have at least one very famous fan in Matthew McConaughey. He even played bongos with them in 2012. Apparently the actor loves him some bongos.
Number Seven: He Never Wears Cologne. This isn't that strange. But he says he never wears, deodorant, either. I guess that's what you can get away with when you're Matthew McConaughey.
Number Six: He Has His Own Clothing Line. It's called JKL, which stands for Just Keep Livin. He also has a foundation with the same name.
Number Five: He Auctioned Off His Car for Charity. He had a 1971 Chevy Stingray, but he sold it on eBay. All of the proceeds raised went to a fund for victims of hurricanes Katrina and Rita.
Number Four: He Landed Parts in Both of His First Two Auditions. Well, his first two auditions in Los Angeles, anyway. He auditioning for Boys on the Side and Angels in the Outfield and got parts in both. Not a bad start for the actor, but what else can be expected from a future superstar?
Number Three: He's Been in the Texas Film Hall of Fame for Ten Years. Obviously, Matthew McConaughey is known for his Texas pride. And his home state has shown him some love in return but inducting him into the Texas Film Hall of Fame in Austin.
Number Two: He Has Saved as Least One Cat. Also in 2006, the actor came across two boys attempting to torture a cat to death. Apparently, the boys had already dumped flammable hair product all over the little cat and were going to set it on fire. But Matthew saved the day.
Number One: He's an Attentive and Focused Husband. If you've seen Matthew McConaughey out at the Academy Awards, the Golden Globes, or really any kind of public function, you've seen him with his wife, Camila Alves. But what you might not know is that when she was in labor with their child Levi, he played Brazilian music for eight hours to help keep her calm. That's dedication.