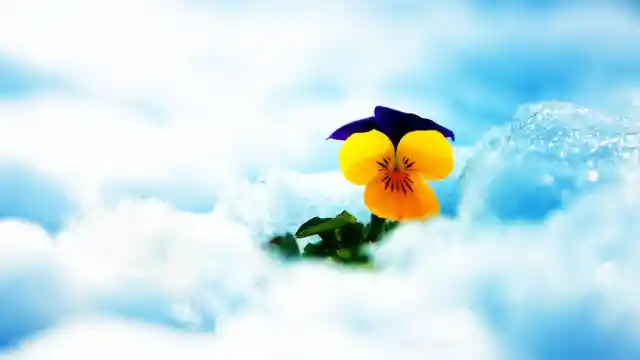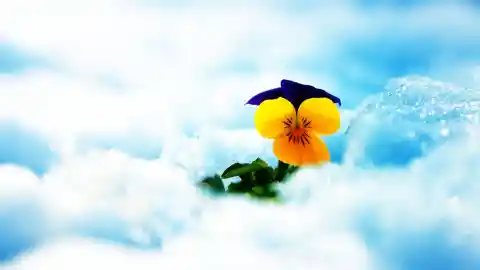 I don't know about you, but here in southern New Jersey, on the first day of spring, it's actually snowing. I don't know what to make of this yet as far as what Mother Nature is trying to tell me, so for now, I choose to listen to some music. Here is my playlist of songs to listen to on snowy days in spring.
Number Five: "Play" by Flunk. "Play" is a song by Norwegian band Flunk, off of their 2005 album, Play America. The song begins with the lyrics, "everyone, every singer and every song / everyone, every lover who's lover's gone / …everyone, every beggar and every bum." The lyrics continue, "so cold, cold, yeah it's beautiful / everybody knows that life can be wonderful / it's a soothing delight and it's moving my life." Essentially I think this song is about the band's love for music in general, but as I watch every unique snowflake drop to the ground, this song just fits this mood of something "cold" and "beautiful."
Number Four: "Fallout" by Neon Indian. "Fallout" is a song by Neon Indian, off of their 2011 album Era Extraña. The song begins with the lyrics, "melting asphalt / running start / winded tongue ties from a / heat-struck heart / are you still coursing through my veins / or is this rain." The references to warm weather in these lyrics could easily be paralleled with the warm feelings the narrator has towards this person, despite the narrator wishing they could "fall out of love" with them. I was watching snow fall out my window while listening to this song, and I thought the background synths matched perfectly with the beat of the falling snow.
Number Three: "Re: Stacks" by Bon Iver. "Re: Stacks" is a song by indie-folk band Bon Iver, off of their 2008 album, For Emma, Forever Ago. Many of Bon Iver's songs are obscure, including this one, but artist Justin Vernon did say that the song's concluding lines, "this is not the sound of a new man or crispy realization / it's the sound of the unlocking and the lift away," most accurately described the time he spent in isolation in his Wisconsin cabin. The rest of the song describes someone who is almost "paralyzed" by their bad decisions, described in lyrics like, "It's hard to find it when you knew it / when your money's gone / and you're drunk as hell."
The chorus, which says, "On your back with your racks as the stacks as your load," seems to describe a heavy burden of some sort. But by the end of the song, as seen within the aforementioned lyrics, the narrator seems to have reached a point of liberation from this "load." I chose this song for this list as it contains moments of bleak realization that remind me of snow days, as well as moments of reflective empowerment that remind me of spring.
Number Two: "Sleep Forever" by Portugal. The Man. "Sleep Forever" is a song by Portugal. The Man, off of their 2011 album, In the Mountain in the Cloud. The chorus goes: "I just want to sleep forever / never see tomorrow / or lead or follow / I don't want to work forever / know what I know / or beg or borrow." While many have argued that this is about acceptance/fear of death or belief/disbelief in God, personally the song reminds me of all those times I wanted to go to sleep and never wake up- whether I was depressed or simply was devastatingly tired. This song is perfect for snow days in spring, as it describes that despite the changing from cold to warm weather, the work is never done, and sometimes we feel like we never can get enough sleep, no matter what the season.
Number One: "Doot Doot" by Freur. "Doot Doot" is a song by new wave band Freur, released in 1983 off their album of the same name. This magical song has been a favorite of mine for awhile now. My favorite lyrics are, "look at them fall / flicker and fade / gone are the screams / I put them to bed / now they are dreams." This song is new wave but also pop, using synths to produce an otherworldly sensation while listening to it. The ending of this song makes me feel like hope is on the horizon, just as spring brings back the warmth and comfort of sunny days as the coldness and harshness of winter fades.