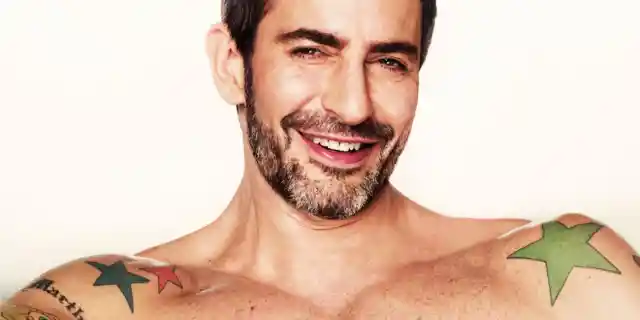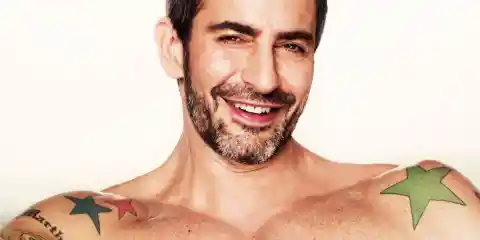 Welcome back to our list of things you didn't know about Marc Jacobs. The fashion icon has been around for decades, and in that time, he's managed to make himself one of the most well-known designers out there. But here are some more interesting facts you probably didn't know about the very public designer.
Number Eight: He Once Designed for Miss Piggy
And yes, it's the Miss Piggy you're thinking of. The puppet one. Marc Jacobs designed a few looks for her to wear for the 2009 New York Fashion Week.
Number Seven: His Business Partner Has a Tattoo to Commemorate the Year They First Started Working Together
His name is Robert Duffy. And he has "1984" tattooed on his right hand.
Number Six: He Appeared in a Sonic Youth Music Video
It's for the song "Sugar Kane," and Chloe Sevigny is in the video as well. Years before she became famous.
Number Five: His Show at the 2007 Fashion Week Started Late Because He Was Still Designing the Collection
This is some high-profile procrastination. Critic Suzy Menkes was furious, saying she never wanted to see another one of his shows. She has since changed her mind.
Number Four: He Partied Hard Back in His School Days
He was a student at the High School of Art and Design in New York City and would regularly stay out all night at Studio 54. And then go to class with no sleep in the morning.
Number Three: Marc Jacobs Was Parodied on South Park in 2011
His character was called "Muscle Man Marc," and even though he didn't do the voice for the character. He loved it, saying it was the high point of his life so far.
Number Two: His Talent Has Been Recognized Since College
He attended Parson's School of Design – part of The New School in Manhattan. And won the Design Student of the Year award, among other awards at the school.
Number One: Even His Dog is Famous
He's named Neville and has his own Twitter account: @nevillejacobs. Unsurprisingly, his owner isn't shy about dressing him up. That's our Marc Jacobs list, thanks for reading!