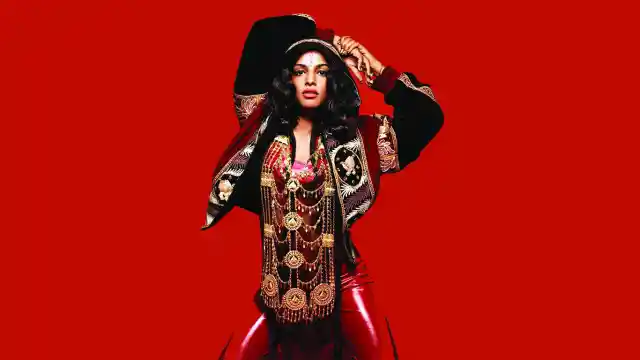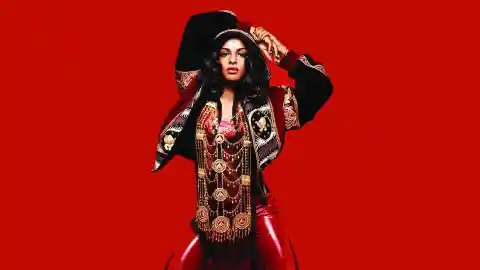 Music has the ability to carry messages across barriers and languages, and ten years ago UK-born, Sri Lankan artist M.I.A. released Arular, and that was her exact intent. Though the background of Arular is based on M.I.A.'s own brand of what she calls "guerrilla style" art, the album is a catchy electronic reggae dancehall mix that doesn't slow down. From the backing track to M.I.A.'s voice, it is what would set up M.I.A. to break out into the U.S. music scene.
The album opens with a 30-second track called "Ba-na-na Skit," and M.I.A. reminds us to get an education before the electro heavy beats of "Pull Up The People" opens the album for real, and from there, we see M.I.A.'s actual intent with her music. The track is heavy in its use of drum and bass, and M.I.A.'s rapping, coupled with her accent, makes the track reminiscent of old school dancehall tracks. But beneath the catchy beats, M.I.A. raps about helping the poor, and the fact that she is a soldier and willing to fight.
"Pull Up The People" is followed by "Bucky Done Gun," which was one of the singles that was released twice. "Bucky Done Gun," which, like many of the other tracks, is heavily influenced by the sounds of Brazil. It has a distinct sound, and many of the lyrics deal with M.I.A.'s experience with the Sri Lankan civil war. The song holds a political message. With such a distinct beat, the lyrics end up being very catchy. Unlike her other songs, the drum and bass is present, and the use of a live drum is noted.
"10 Dollar" is probably the biggest stand-out of the album. This is due to the fact that M.I.A. raps through the whole thing and displays her ability as an artist to rhyme. The beat is fast and sounds almost digital against her vocals. The track is a fast-paced club track, while still retaining the raw and gritty rap. M.I.A. discusses more of her life in the United Kingdom as opposed to some of her other tracks, which deal with Sri Lanka and other countries in Asia and the Middle East.
Arular, while never having been really popular in the United States, helped M.I.A. get noticed worldwide and was even listed as one of "1001 Albums to Listen to Before You Die." It would take two years before M.I.A. to become a household name, but Arular is a stand-out album that it is all M.I.A. In the end, she is an artist who remains true to her messages.