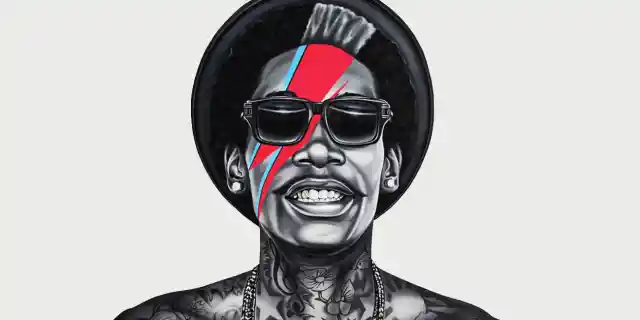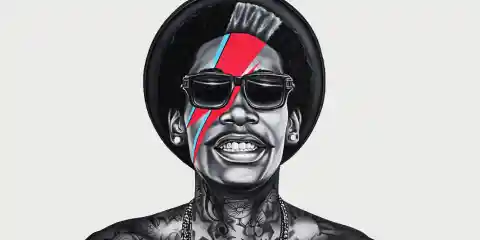 Wiz Khalifa and Iggy Azalea drive together for the first time on the uptempo record, "Go Hard or Go Home." The track is the release from the motion picture soundtrack to the sequel, Furious 7.
Khalifa literally lunges at his naysayers in his state of morality: "One way up, no way out / I'd give it all, all for the family." In precise fondness, his lyrics expose – in a thoughtful expression – the power of loyalty. Furthermore, the momentum is clearly deciphered during his verse, "You lose the love and respect, / That's where the trust stop / New work, top drop / I roll up every fifteen minutes like a bus stop / And you can smell just how I'm smokin' when I burn out." Iggy Azalea, too, comes armed to survive in the record, making certain her presence will be felt. Azalea's best moment is when she raps, "People always / asking me / how I got this far / my response is just keep it honest / and be who you are." The connection between the verses is a keepsake of unexpected unity with the rappers.
Musically, the composition is moderately safe, particularly in the chorus. The familiar trap beat lures in listeners, carefully designed to hold a purpose in this surprisingly upbeat inspiring song. But the hook is what gives the song even further universal appeal: "I feel like the sky is falling down / Ain't nobody here to play around / Push it to the edge, I won't back down / 'Cause it's time to / Go Hard or Go Home / One way up, no way out / I'd give it all, all for the family / we stay out, no bailouts."
As a single that features two very favorable rappers of the moment will most certainly broaden the song's appeal. It sends a cool confidence necessitated for the Taylor Gang fans. The production is pretty radio-friendly, but during the verses is where the music appears more impressive. Azalea gives an enthusiastic and fresh vocal delivery, although Khalifa takes the crown, including a furiously fast verse. "Go Hard Or Go Home" hits the nail on the head and secures its rise up the charts.