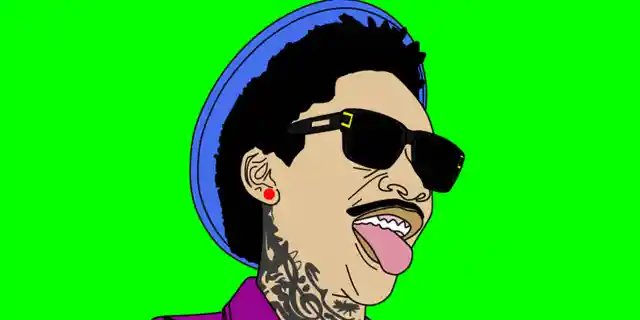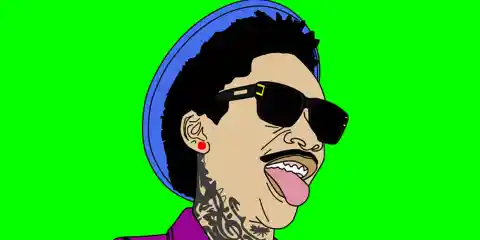 Wiz Khalifa has quickly become one of the most recognizable and highly regarded rappers in the industry. However, despite the fact that Khalifa has spent a considerable amount of time in the spotlight and under the scrutiny of the public eye, there are still some things that many people don't know. With that in mind, here we present our list of 15 things you probably didn't know about Wiz Khalifa. Check out part one below, and stay tuned for part two, coming soon!
Number Fifteen: His Real Name Isn't Wiz. In fact, Khalifa was born Cameron Jibril Thomaz. He got the name he uses now from the Arabic word "Khalifa," which means "successor," and a shortening of the word "wisdom" to "Wiz."
Number Fourteen: He Moved a Lot. Both of Khalifa's parents served in the military when he was little, so he had to move around a lot. His parents ended up getting a divorce when he was just three years old.
Number Thirteen: He Has His Own Day. December 12, 2012, was named "Wiz Khalifa Day" in Pittsburgh, according to Pittsburgh's City Council. Khalifa graduated from high school in Pittsburgh.
Number Twelve: He Always Wanted to Cover Himself in Tattoos. Khalifa admitted in an interview that he always knew he wanted to be "covered" in tattoos. He says he wants to be "getting tattoos forever."
Number Eleven: He Walked Away From Warner Bros. Though most artists would kill to have a record deal with a company as big as Warner Bros., Khalifa up and walked away. After leaving Warner Bros., he signed to Atlantic in 2010.
Number Ten: His Parents Were OK With His Weed Use. It's true! Khalifa began smoking weed at a very young age, and he says that once his parents realized he was still productive while high, they were fine with it.
Number Nine: He's a Nerd. Or he plays one in a movie, at least. Khalifa starred alongside Snoop Dogg for 2010's Mac & Devin Go to High School. Snoop was the "cool guy," and Khalifa played a nerdier guy. Stay tuned for part two of our list of 15 things you didn't know about Wiz Khalifa, coming soon!