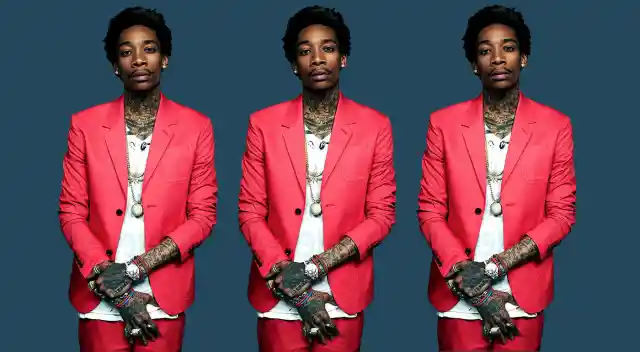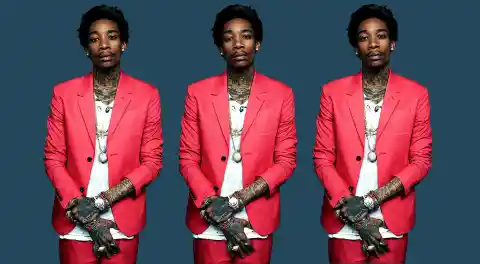 We already brought you part one of our list of 15 things you probably did not know about Wiz Khalifa, and now we're back with part two! Check out eight more fascinating facts about the rapper and artist that you definitely (probably) did not know below. You might be surprised by what you find out!
Number Eight: He Turned Drake Down. Though most artists would chop off their right arm to tour with Drake, Khalifa actually turned down an opportunity to tour with him. Khalifa prefers to perform for his own fans.
Number Seven: He Wanted to Make the Steelers' Theme Song. When Khalifa wrote "Black and Yellow," he wrote it with the intention of it eventually becoming the theme song for the Pittsburgh Steelers. And it did! The song hit number one on the charts during the week of the Super Bowl.
Number Six: He Has Some Strange Sleeping Habits. Or he did as a kid, anyway. Khalifa revealed in an interview that, as a child, he couldn't fall asleep unless somebody rubbed his ears.
Number Five: He Follows Some Superstitions. Khalifa takes his left shoe off every time he goes into the studio to get "in the zone." It's not entirely clear why he does this, but it must be working!
Number Four: He Is Afraid of Spiders. Wiz Khalifa – he's just like us! In this case, it's actually true, because Khalifa has said that he's afraid of spiders. Ladies, if you need a man who's going to kill those arachnids for you, move right along.
Number Three: He Likes to Be Surrounded by People. Though some musicians prefer to be alone in their downtime, Khalifa has said that he prefers to spend the time he isn't on stage surrounded by other people. This makes sense because Khalifa also says that one of his favorite hobbies is to get other people really high.
Number Two: He Is Fashion-Forward. Khalifa is known for his style both on and off the stage, and he says that he even likes to custom distress his clothes! Impressive.
Number One: He's Not a Fan of Dessert. If you're ever on a date with Khalifa, be sure to skip dessert, because he's not a big fan of sweets. We hope you enjoyed our list of 15 things you didn't know about Wiz Khalifa!