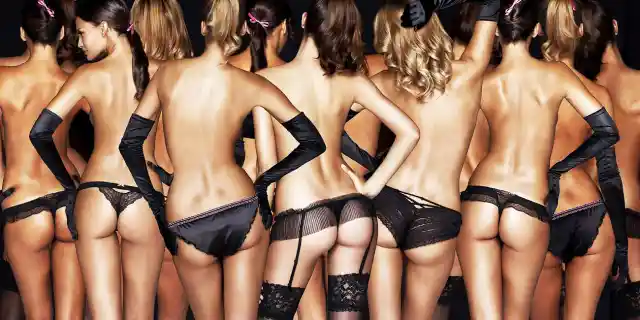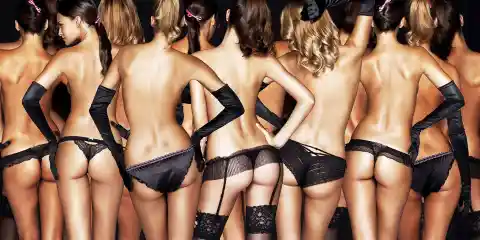 We already brought you part one of our list of 15 things you didn't know about Victoria's Secret, and now we're back with part two! Check out eight more fascinating facts about the world-famous lingerie brand that you definitely (probably) did not know below. You might be surprised by what you find out!
Number Eight: They Banned Someone From Shopping There. One VS "fan" named Amy Thompson was banned from shopping there due to fraudulent charges. She apparently tried to return more than $7,000 worth of merchandise using fraudulent coupons, and she even made threats that she would "batter" a store clerk.
Number Seven: Bigger Isn't Better. The brand charges more money for larger sizes. Women whose bra size is larger than a D pay up to an extra $4 for a single bra.
Number Six: They Make Their Models' Careers. Sometimes, anyway. Victoria's Secret is responsible for helping to make several young models famous, especially if those models walk in the hugely popular Victoria's Secret Fashion Show. In 2014, 16 of the 21 people on Forbes' list of the richest models worked for Victoria's Secret at one point in their careers.
Number Five: Every Continent Has a VS Angel. Except for Antartica, anyway. Every other continent is home to at least one Victoria's Secret angel!
Number Four: Their Fashion Show Is Comparable to the Super Bowl. Seriously. The first VS Fashion Show aired in 1995, and since then, people from nearly 200 countries watch the show.
Number Three: Employees Can Tell Right Away When You're Wearing the Wrong Bra Size. It's true! According to accounts from previous and current VS employees, it's really easy to tell when someone is wearing the wrong bra size.
Number Two: Their Bras Are Worth Millions. Literally. During the fashion shows, some models wear fantasy bras worth up to $2 million, and Gisele Bundchen once wore a fantasy bra that was worth $15 million!
Number One: Some Fantasy Bras Meet a Terrible Demise. Victoria's Secret model Candice Swanepoel revealed that the $10 million fantasy bra she wore was on sale for over a year, and if nobody buys it, it would simply be broken down. We hope you enjoyed our list of 15 things you didn't know about Victoria's Secret!