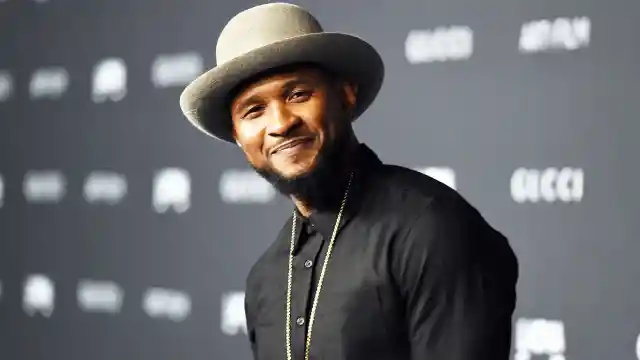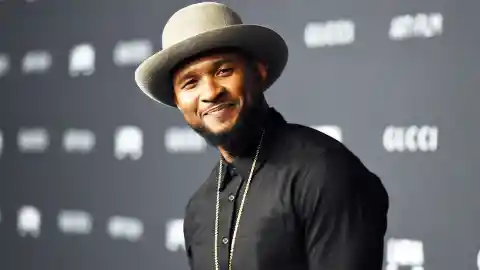 Usher, born Usher Terry Raymond IV, is one of the most talented R&B singers and songwriters in the industry. Though he may have strayed from the spotlight in recent years, he spent a lot of his life in the 1990s and early 2000s in the public eye. Here, we present our list of 15 things you probably didn't know about the artist.
Number Fifteen: Usher Dated a Member of TLC
He dated Rozonda "Chilli" Thomas of TLC for two years. The two looked pretty cute together, don't you think? They dated from 2001 to 2003. The two were very much in love.
Number Fourteen: His Favorite Candy Is M&Ms
It's true. The singer reportedly loves the chocolate candy that melts in your mouth, not in your hands.
Number Thirteen: He Got His Start in Church
He first started singing in a youth choir at a local church. That comes as quite a surprise, considering some of the dirty lyrics in many of his songs.
Number Twelve: He Has a Momager
Usher's mom was a medical technician, but she eventually left her job. She left her job so she could work with him to manage his career.
Number Eleven: He Likes Basketball
In fact, Usher likes basketball so much that is the part-owner of the Cleveland Cavaliers! He belongs to a group of people who bought the team for an impressive $375 million.
Number Ten: He Has Been Accused of Being an Absent Father
He married Tameka Foster in 2007, and the two have two sons together. The couple went through a very public separation, and Foster tried to accuse Usher of being an absent father so she could get custody of the two boys. However, in 2012, Usher was awarded primary custody of the two boys.
Number Nine: He Is a Philanthropist
Usher found the charity called New Look. New Look is a non-profit organization that aims to "provide young people with a new look on life through education and real-world experience."
Number Eight: He Lived With P.Diddy
When He was just a young teenager, he struggled for some time. When he won on the show Star Search, Usher was contacted by P.Diddy, and P.Diddy offered Usher the chance to move to the east coast and live with him. P.Diddy then became his mentor.
Number Seven: He Is a Vegan
Though Usher does not actively speak about his veganism, he is 100 percent a full-fledged vegan. He began as a vegetarian, but after his father died in 2008, he decided to pursue an even healthier lifestyle and began a vegan diet.
Number Six: He Has a Road Named After Him
Usher was born in Tennessee, and the state has a lot of pride regarding his roots. There is a road in Chattanooga, Tennessee that is named after him. The road is called the Usher Raymond Parkway.
Number Five: He Is a Famous Godfather
His godfather is Ben Vereen, who is an actor, singer and dancer. Usher has been well-connected from the very beginning!
Number Four: He Had Four Consecutive Number One Hits
From Usher's 2004 album, Confessions, came four consecutive number one hits on the Billboard Hot 100. The hits were "Yeah!," "Burn," "Confessions Part II," and "My Boo."
Number Three: He Was Named the Second Most Successful Artist of the 2000s
Billboard named Usher the second most successful artist of the aughts, which is a pretty high honor if you ask us! Impressive.
Number Two: He Was Part of a Group Before He Went Solo
Before he attained fame as a solo artist, he was part of a group called the NuBeginnings. He recorded 10 songs with the group.
Number One: He Can Act
Usher debuted as an actor in the series Moesha, and he later got a role in 1998's The Faculty as a result of his role in Moesha. He went on to act in several more roles after that.