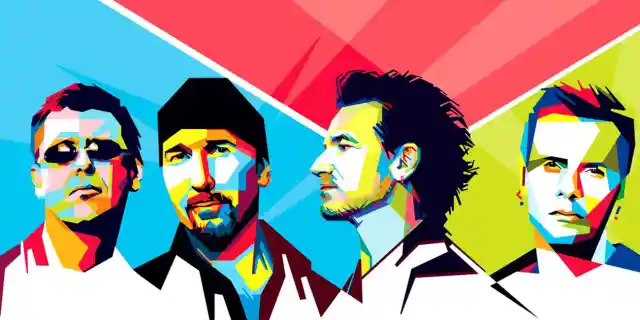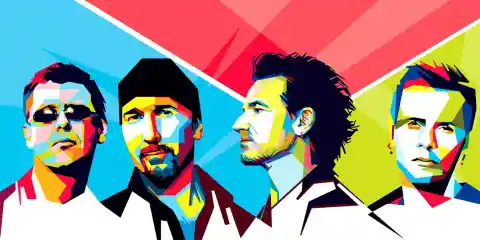 In 1976 four boys from Dublin, Ireland came together and formed U2. Led by Paul David Hewson, better known as Bono, the Irish rock band has managed to win the hearts of every generation since their emergence. With transcending lyrics, groundbreaking imagery and innovative philanthropy U2 are unlike any other band of their kind; never ceasing to experiment or push the boundaries that those before them have set.
U2's latest studio album, Songs of Innocence was released in 2014 as their thirteenth album debut. Consistent with their need to always do more, the album was released in a unique way through Apple Inc., where all apple product owners received a free, digital copy of the album on their iTunes account. This daring launch spurred mixed reviews, but more controversy means more publicity. It only seems right to follow such a unique album launch, with an eight-minute-long music video that tells more of a story than some full-length movies.
The video opens with a baron prison ground landscape. It is silent and the viewer gains insight on just how desolate the area is. Concealed behind heavy security and triple-locked gates, actor Woody Harrelson plays the role of an inmate in complete solitude. The video shows his cell and few possessions he owns while the audience can comprehend the fact that they are witnessing the day a criminal is released from prison.
You aren't sure why Harrelson's character was arrested in the first place, but you can immediately empathize with his feelings of hopelessness, realizing the life he's been so used to consist of cinderblock walls and a three-inch wide window. The aspect I enjoy most about this video is the hidden symbolism in every cut. From the distinct last names on the prison guards' uniform to the small pictures and Irish flag that adorn Harrelson's cell, it is easy to gather that there is more meaning behind this Vincent Haycock production than meets the eye.
"Song for Someone" doesn't start until almost two minutes into the video, but the scenes in the video completely support the imagery the song depicts. Woody Harrelson's daughter, Zoe also plays his daughter in the video. There is clearly a large disconnect between father and daughter when she picks him up outside of the prison on the day he is released. There is a strong amount of tension, apprehension and pain painted on both characters, but the video yields no resolution.
Ending at perhaps the most climactic moment, the viewer is left wondering what they witnessed and creating their own justification. The song ends at the five-minute mark with another three minutes of character interaction. To me, that make this production more than a music video, it makes it a short film. With a beginning, middle and unsatisfying end, U2 just may be the only rock band to create a music video with over a minute of credits at the end. Just like their thirteen albums, this video will leave you questioning, analyzing and wanting so much more.