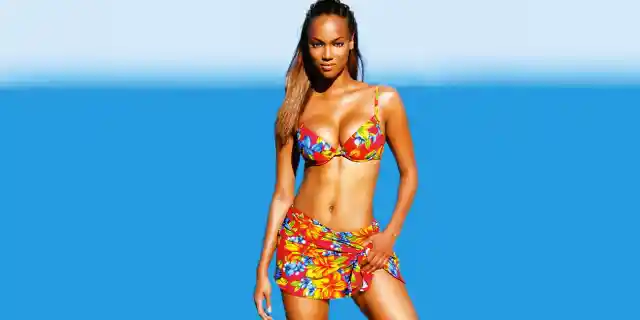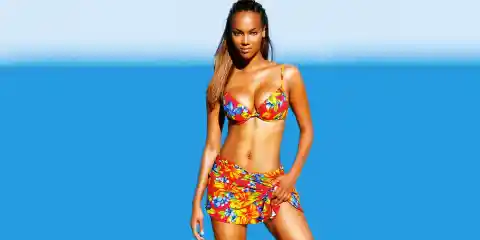 Tyra Banks is most famous for her long stint as a model for Victoria's Secret. She has been an inspiration for girls everywhere, not just because of her beauty, but because of her attitude and inspiring story. In addition to modeling, she has also partaken in business and her own TV show. Here are some lesser known facts about the model.
Number Fifteen: Animal Quirks
Tyra is allergic to dogs, but has a soft spot for Beagles anyway. Also, though they are the favorite animal of many people, she has an unusual fear of dolphins.
Number Fourteen: Tyra Banks Rejected Beauty Norms
Back in the 1990s, she was a huge success in Paris, France. She started gaining weight and it was not appreciated by French beauty standards. Instead of starving herself or trying to change, she decided to return to the states where she would be more accepted.
Number Thirteen: 'The Black Widow'
She earned this nickname back in the day. Her friends used to call her this because Tyra had a system where she would break up with men before they had a chance to break up with her first.
Number Twelve: She Did Not Go to College
She forewent her education at a University. Instead of following the traditional college route, she started modeling in Paris for huge designer names. It seems like this was the right choice for her.
Number Eleven: The Lie Detector Incident
During an episode of her talk show, she was strapped into a lie detector machine. Someone asked her if she is jealous of Oprah Winfrey and when she said no, she was embarrassed to see that the machine contradicted her answer.
Number Ten: Oprah Helped Tyra
In 2005, The Tyra Banks Show began airing. This was thanks largely to Oprah Winfrey helping her start the show.
Number Nine: Goodbye Tyra Banks Show
The show will not be continuing, however. She announced that the fifth season would be the last one. Thank you for reading our list. We hope you enjoyed part one and be sure to check back for part two, coming soon!