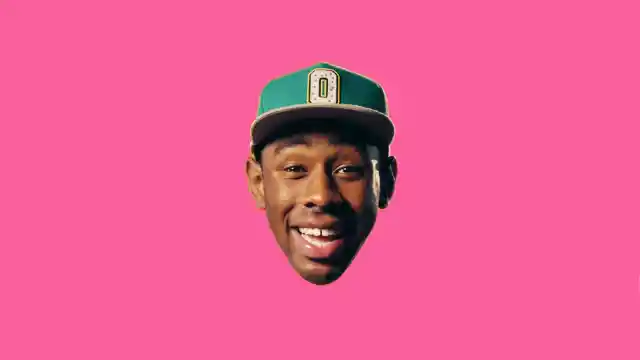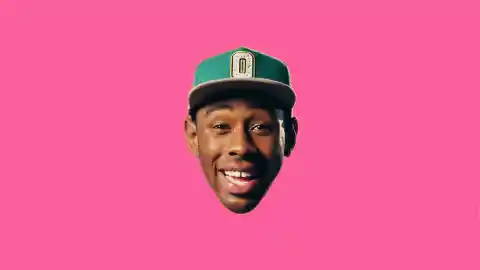 If there's anything that should surprise you about Tyler, the Creator's latest album, Cherry Bomb, it's, well…nothing. Honestly, 24 years young with two LP's, a mixtape, a clothing line and a TV show behind him, Odd Future is practically a home name associated with novelty, surrealism, and donuts. Fortunately for us, this is a realization Tyler himself has had, and Cherry Bomb reflects the artist's penchant for sonic expansion and experimentation in favor of been-there-done-that shock tactics.
Cherry Bomb, as well as its creator, is ambitious–sometimes to a fault. When ranking his albums, Tyler recently put this first (going as far as to call fan favorite Goblin regrettable), and it's true that this is his most complete recording, refined to under an hour and essentially void of filler if you can deal with the album's aimless closing tracks. Still, something feels off; certainly, no one expected a fourth album to follow 2013's Wolf so quickly, especially considering how often Tyler tweets about his fairly consistent recording troubles and insecurity regarding his baritone voice. At times, Cherry Bomb feels like a mixtape, partially due to its lo-fi and experimental self-production–an admitted artistic decision by Tyler, but one that more often than not does not fare well for the listener's ears.
Several of the song here are his strongest yet, however. Freed from the confines of the Bastard/Goblin/Wolf trilogy, Tyler plays with punk rock and smoother R&B influences on songs like opening banger "Deathcamp" and "Find Your Wings," respectively. The songs are busy, but in a way we're used to from the Odd Future collective, known for their use of different synthesizers and original beats. Tyler still has an uncanny ability to create unique instrumental moments of jazz-fusion, from the second half of "Pilot" to most of "2Seater." The progression here is slight, but noticeable; on one hand, a song like "Smuckers" comments on race relations in 2015 and features not only Kanye West, but Lil Wayne as well. But then there's a single like "Fucking Young/Perfect," a joke track (of sorts) that suffers from its lyrical content while still managing to be listenable. However, that's just who Tyler is; we've been acquainted with him for almost six years, and he's not changing anytime soon.
While Cherry Bomb is unlikely to turn any heads the way Goblin and Bastard once did, it is certainly an interesting spectacle to watch Tyler, the Creator mature–especially in comparison to ex-Odd Future member Earl Sweatshirt (who just released his sophomore album, I Don't Like Shit, I Don't Go Outside). Between the two albums, Earl's pretty clearly comes out on top, but between the two artists, both exceed in fields of sonic creativity that could eventually lead them alongside the Kanyes and Kendricks of the world in the act of revolutionizing modern hip-hop.